Circle Square is to be a 2.4 million sqft mixed use development towards the edge of Manchester City Centre expanding city with a high density, high quality 'block'.
Developer: Bruntwood and Select Property Group in partnership.
Website: http://circlesquaremanchester.com/
Size: 2.4 million sqft
The blocks create an overwhelming sense of mass, with the cladding inspired by Manchesters history with terracotta and red brick warehouses which also compliment the neighbouring listed Palace Hotel. The dense street corridors of the city are also expanded within this development creating a sense of warmth with the architecture. A public square in the centre of these mammoths will tie everything together with purpose built kiosks to provide consumables and live music to the public.
The final height of the tower is unknown however it will be 37 storeys which is expected to tower over the Wakefield Tower which stands across the road at 107m. The second tallest block will be 78m tall of commercial space, which roughly matches the height of The Palace Hotel.
The view down Oxford Road towards the city: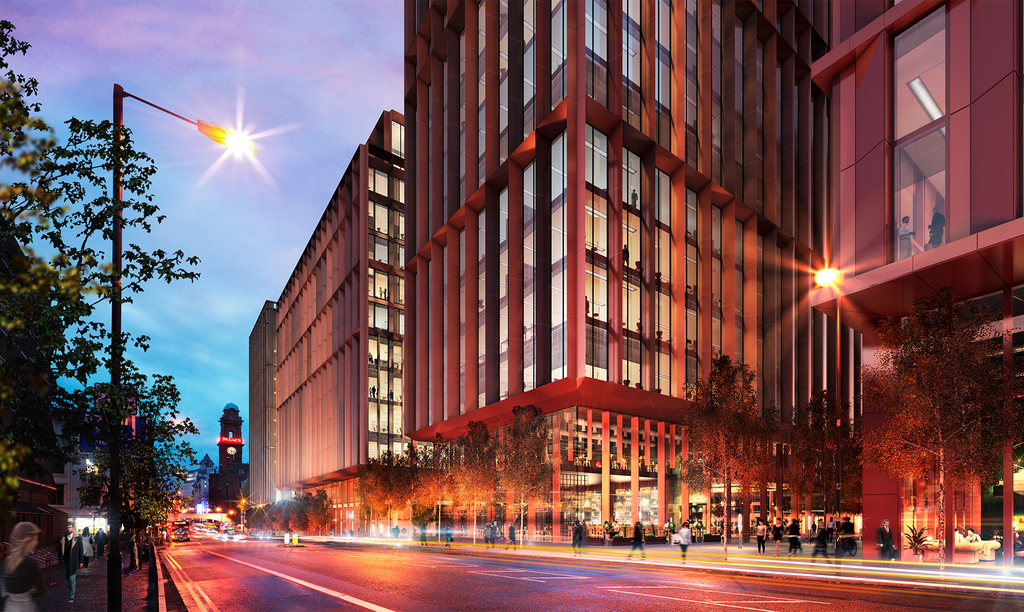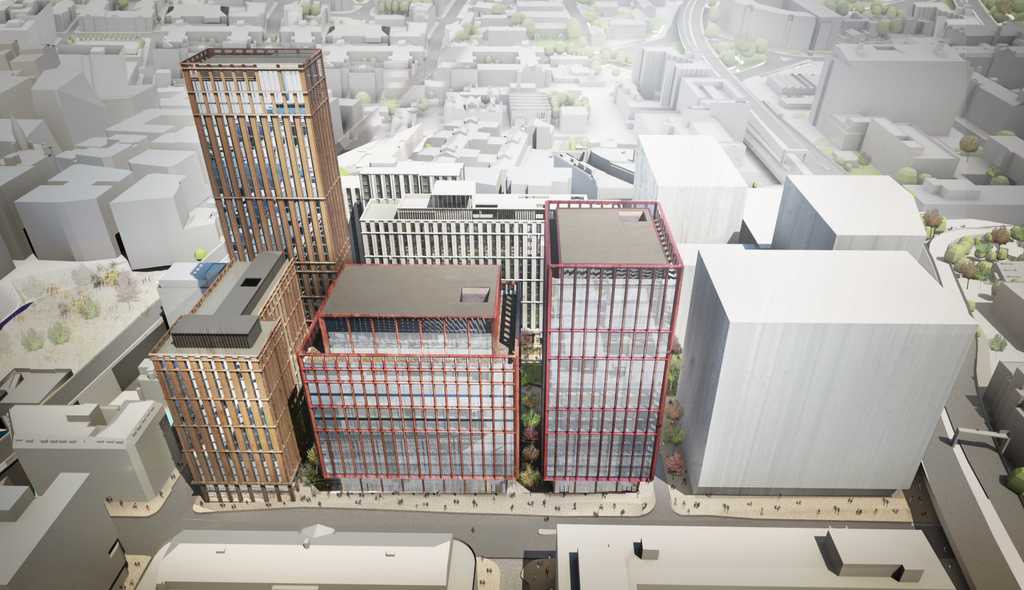 An overview of the site:
Over looking the square:
Renders from inside the square:
Close up views of two of the proposed buildings:
Renders of the proposal from various vantage points in the vicinity of the area: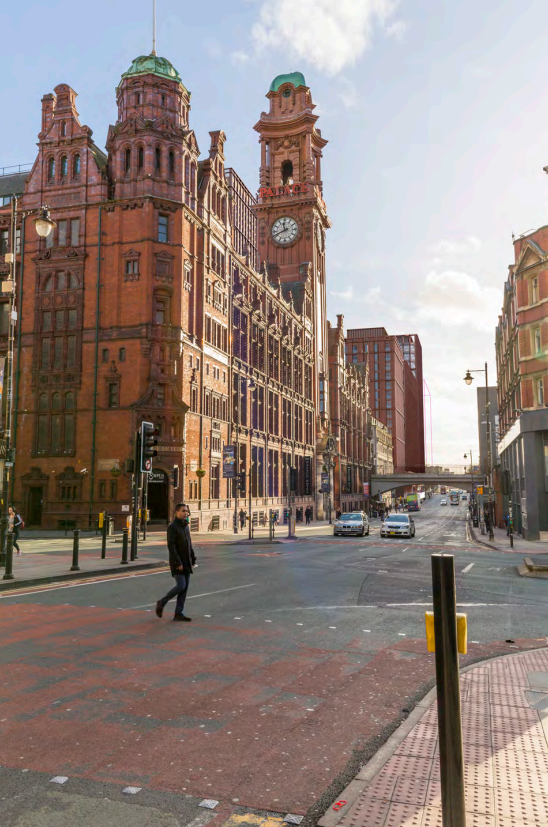 The view from St Peters Square: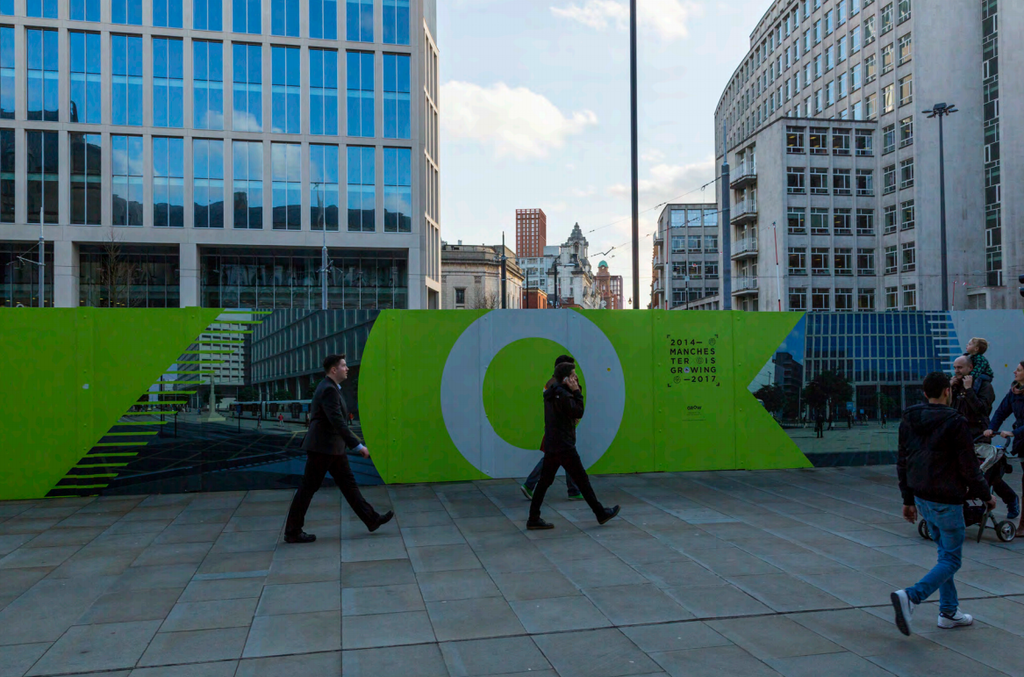 View down Oxford Road towards the city, this time from slightly further out: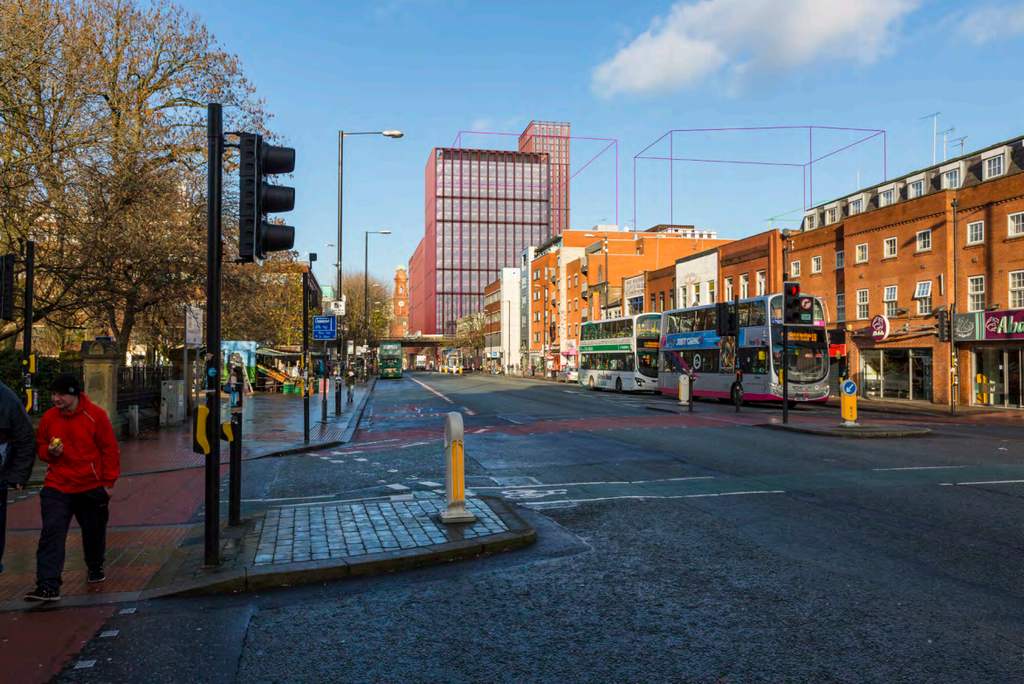 The proposal joins the skyline with the U/C 28 storey Cambridge Street development by Renaker, behind the camera will rise a 93m and a 117m tall residential development, which will join the already completed 169m behemouth, The Beetham Tower: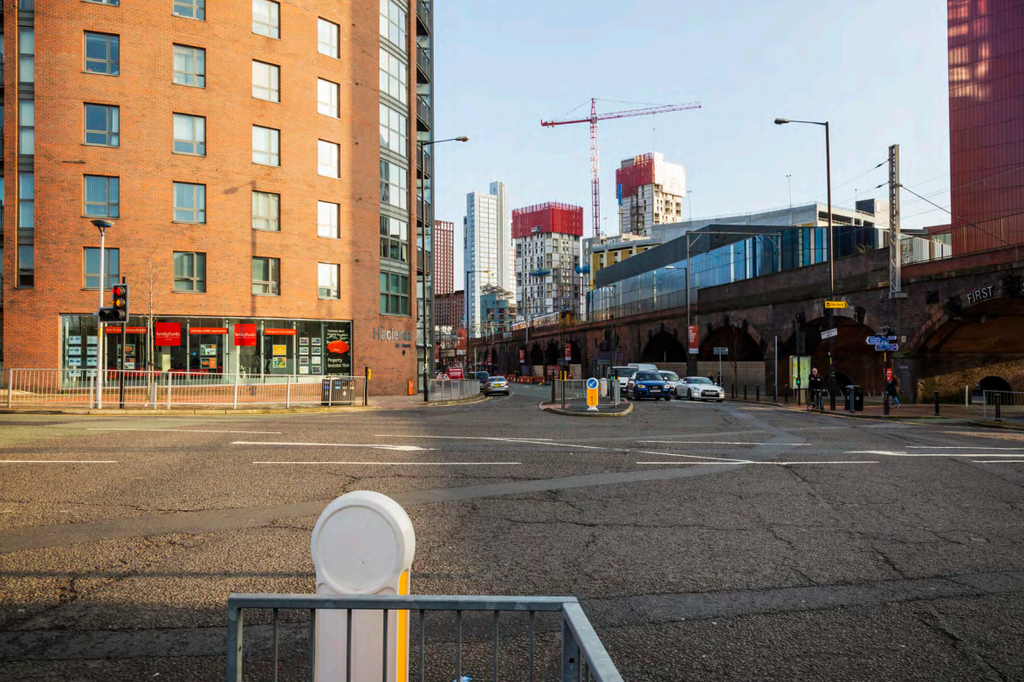 The south east Manc skyline: