Currently under site prep!
£115m 450 apartments (PRS) plus mixed use commercial
Estimated Completion Date: 2017
http://www.placenorthwest.co.uk/news/mipim-uk-noma-residential-sites-for-sale/
Funding has been secured!
More on the link:

[Quote]A £128m development of Angel Gardens, the 34-storey private rented sector (PRS) accommodation scheme in the NOMA area of Manchester, has now been fully funded in a major step forward for the landmark project.
Real estate investment management firm Apache Capital has announced the acquisition of the development, which has already secured full planning consent, in conjunction with its joint venture with Moda Living.
Angel Gardens is situated in the heart of Manchester, at the centre of the wider NOMA 20-acre mixed-use regeneration project. The landmark 34-storey property will span 520,000 sq ft and comprise 458 apartments.
The proposed development's features include a seven-storey glazed foyer, a cinema room, a gym, four restaurants, retail units, digital integration and a multifunctional roof terrace that can be used for five-aside football, tennis or as a yoga practice space.
[/quote]
This is a go!
Taken by me, as you cab see excavators are on site digging away, shouldn't be long until the pile drivers are on site!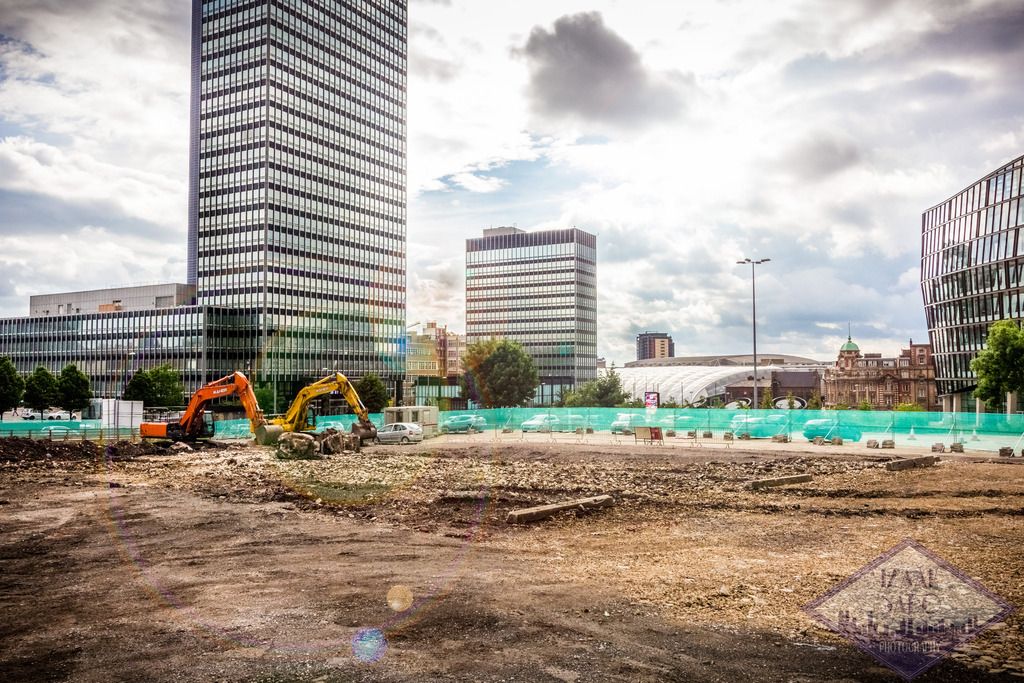 I agree, this will be highly prominent on the skyline, despite being far from the tallest of towers in the city
I have to visit Manchester someday. It straight up looks like a mix of Boston and Denver. I say denver because of the mid rise styles going up. Quite impressed.
###1 storey boost in height approved by city council
Following on from the approval for the extra high hoardings for the site, the council have also granted permission for a height increase of 1 floor bumping the final height to 108M / 354ft housing 37 storeys.
An article in Place North West has been released based on my photos of Manchesters construction progress.
More in the link below:
Photo by me:
A zoom in shot of the core taken by me the other weekend.
The core has risen an additional 6 storeys since I took this photo 1.5 weeks ago:
Angel Gardens Zoom by Izaak Sabo, on Flickr