Height - 28m / 92ft
Floors - 3 - 8
Space - 355 residential units
Use - Residential and commercial
Architects - Hodder + Partners
Developer - Maryland Securities
The Manchester based developer and architectural firm have submitted a proposal to the council comprising of 2-3 storey townhouses including outdoor patio and garden areas with apartments above, whilst 7 commercial units will line Alfreton Road all rising to a peak height of 8 storeys.
The cladding mainly consists of red brick with large floor to ceiling height windows which set back slightly from the main facade. The crown will be metallic cladding to give it a defined top.
Based just a few blocks down from Canning Circus, with the 9 storey student block underway at the top of the hill, the density of the inner city areas and gateways are becoming greater.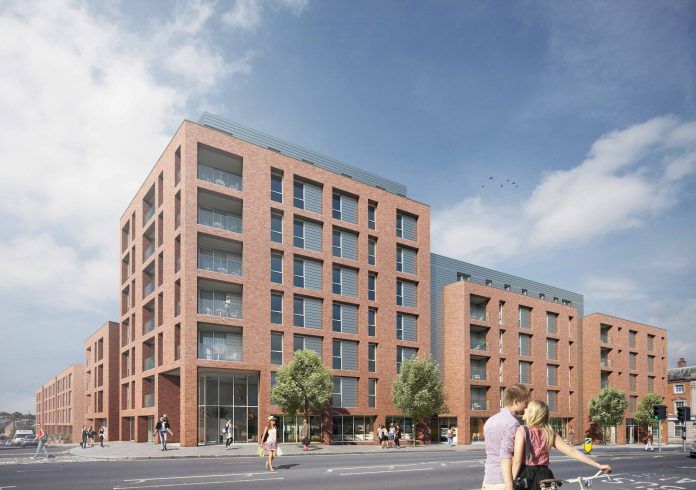 #The Site
I have also circled the site of the 9 storey student accommodation currently underway: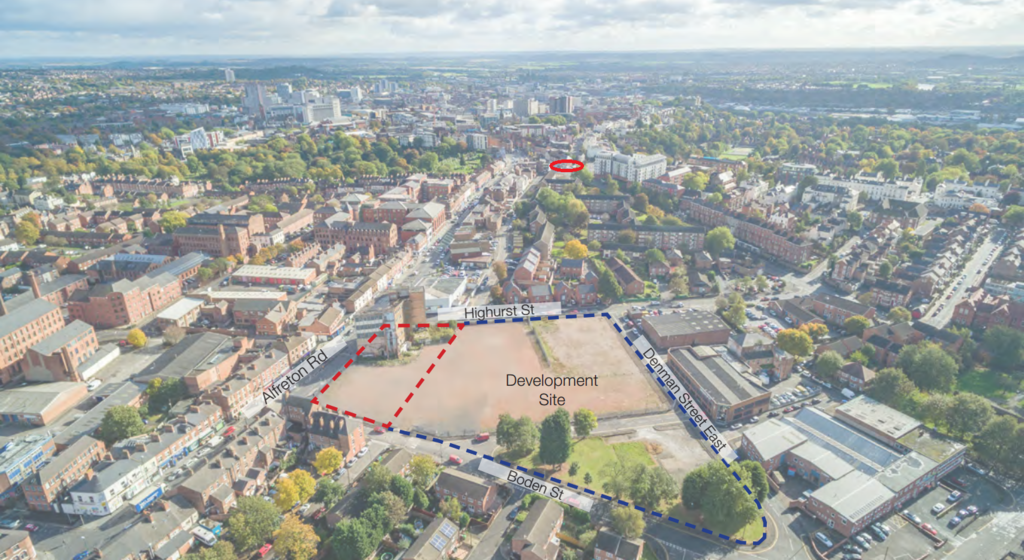 The current state of the site: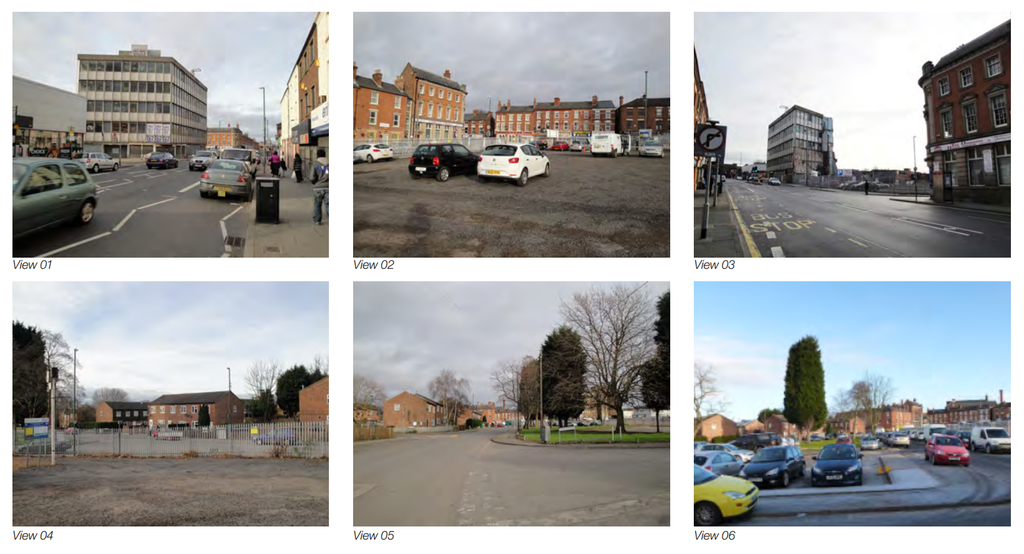 #Renders
Highhurst Street: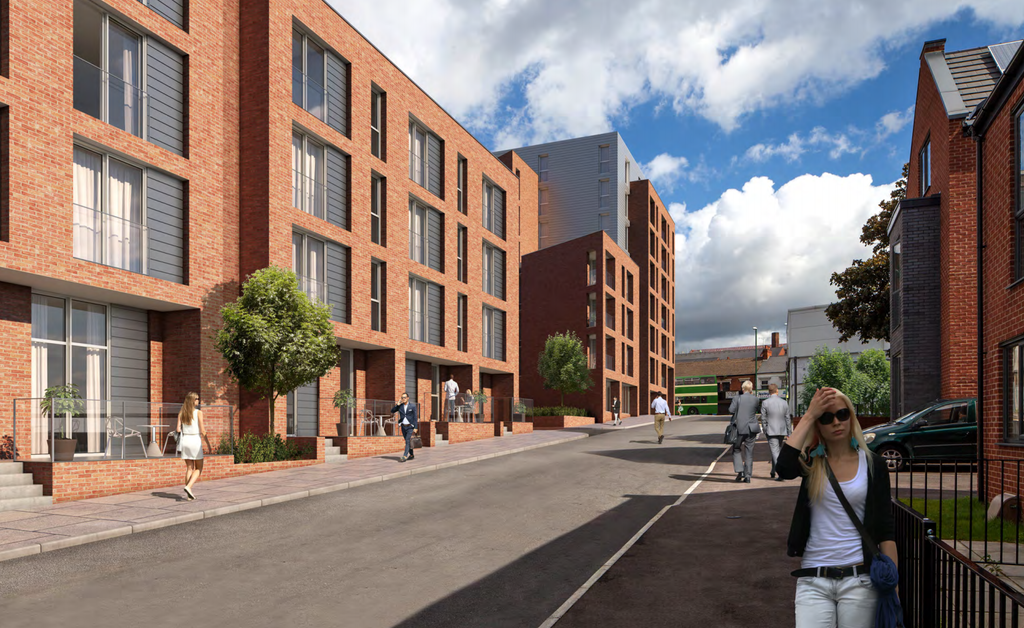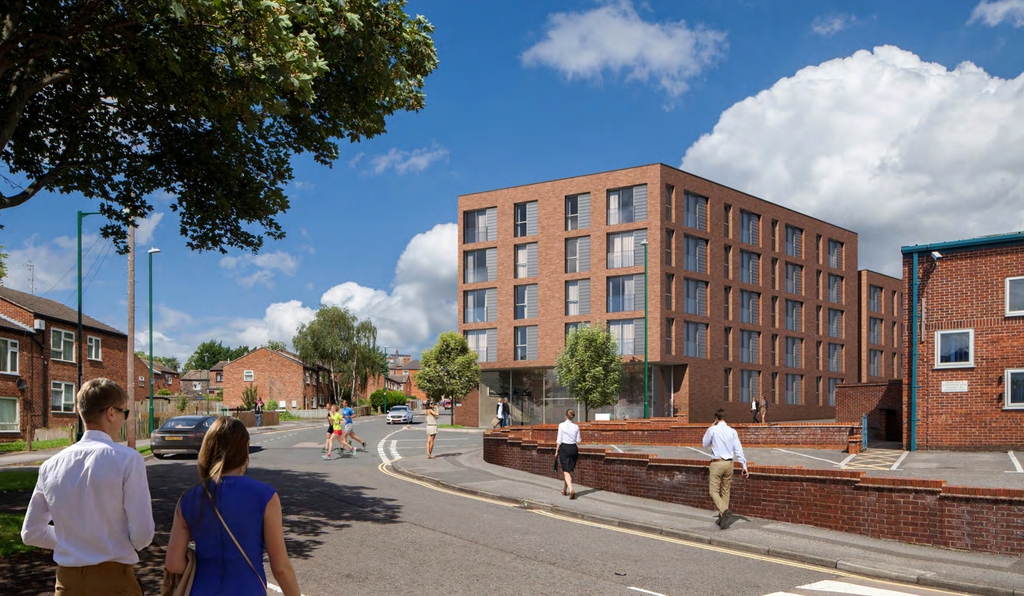 As viewed from Alfreton Road facing away from the city:
As view from Alfreton Road towards the city: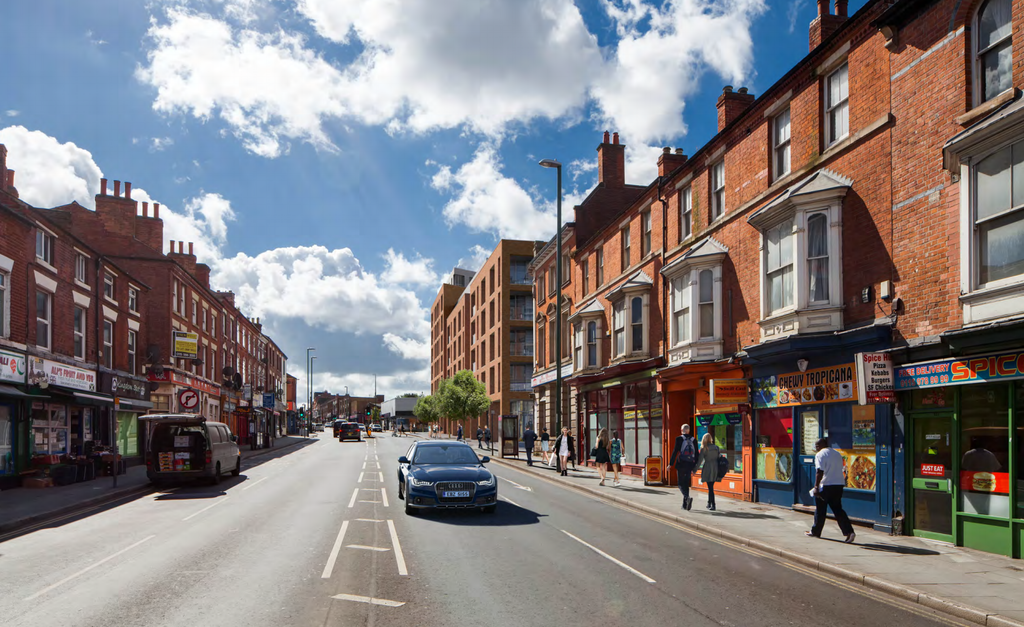 #Birds Eye View Drawing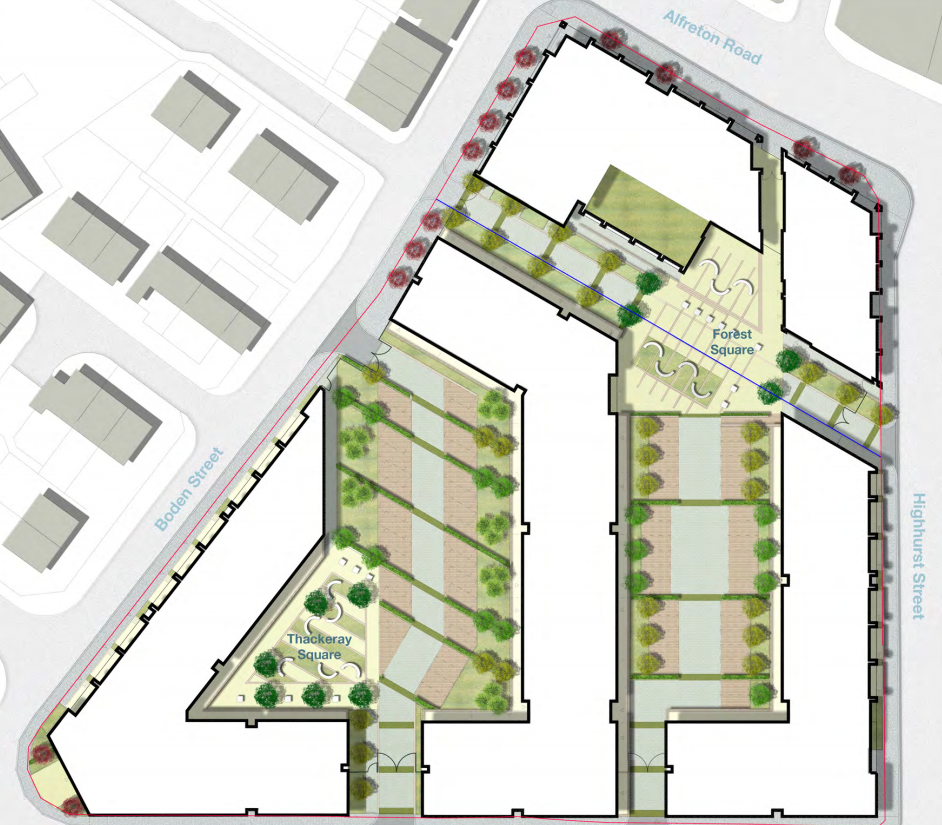 #Massing Diagrams



You can view as to where the development is on my Nottingham Interactive Development Map: