Height - 22m / 72ft
Floors - 3 to 7
Space - 115 apartments
Use - Residential
Developer - Abode Nottingham Ltd
Architects - Maber
Plans have been put forward to Nottingham City Council to develop the 75 year abandoned site which sits upon the iconic Lace Market Cliff. The previous plans were for the site to be developed into offices, however due to the commercial developers priorities moving over to the Former Central Station, Abode have since been working on Trivett Square to build 115 luxury apartments.
The brick clad design, with metallic laced crowns and large Edwardian style vertical windows is to compliment its surroundings whilst adding a complimentary twist. The north side on High Pavement is to rise to 5 storeys, continuing the ever so varied historic streetwall down towards The Galleries of Justice. The side fronting Shorthill will step up from 3 to 7 storeys, allowing views of St Marys Church to be held from the south side. The retention and restoration of the medieval wall at the base of Trivett Square will also be included within the plans. Despite the building itself only rising to a height of 22 meters, the overall building will rise to over 60m / 200ft into the skyline.
As well as the construction of new and large spaced apartments, with roof top gardens and balconys, the neighbouring listed buildings will also be brought back to life after 75 years creating a courtyard in the centre transitioning between old and new. The current state of the interiors are almost in disrepair, however the eventual conversion will create lofty ceilings, large bay windows and spacious living areas within.
Use of the old tunnel rooting underneath the site will be converted into a tunnel for the underground car park. It is clear that Abode and Maber are making full use of any asset available at Trivett Square, adding character and history into a new light. The redevelopment of the site is vital in maintaining the history of Nottinghams Lace Market as well as bringing life into such an exclusive area of the city.
#The Site
#Renders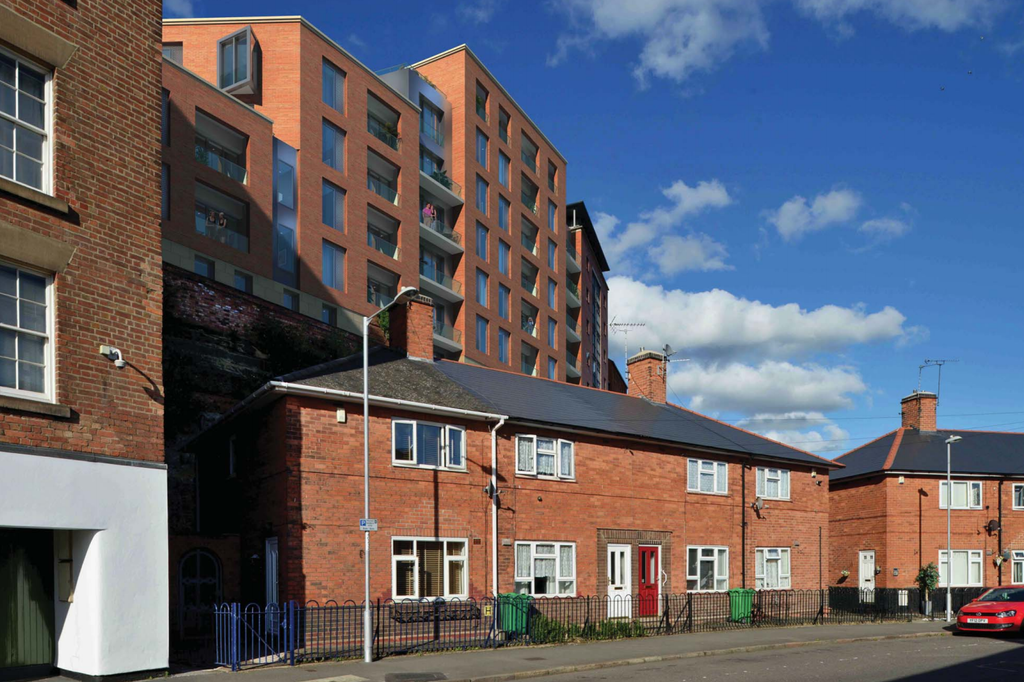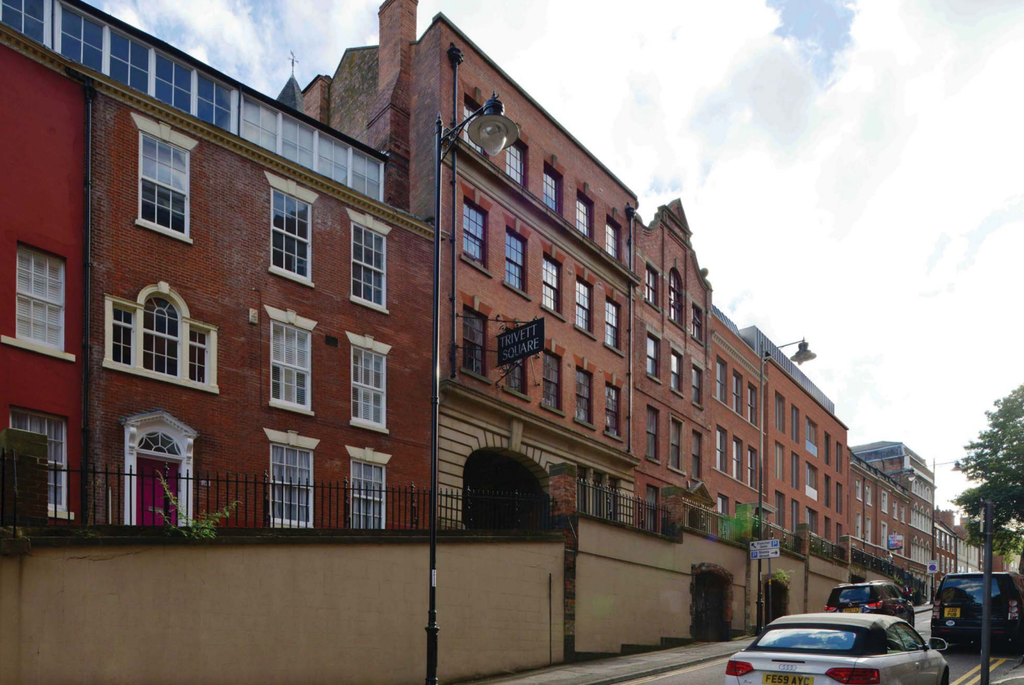 #Massing Diagrams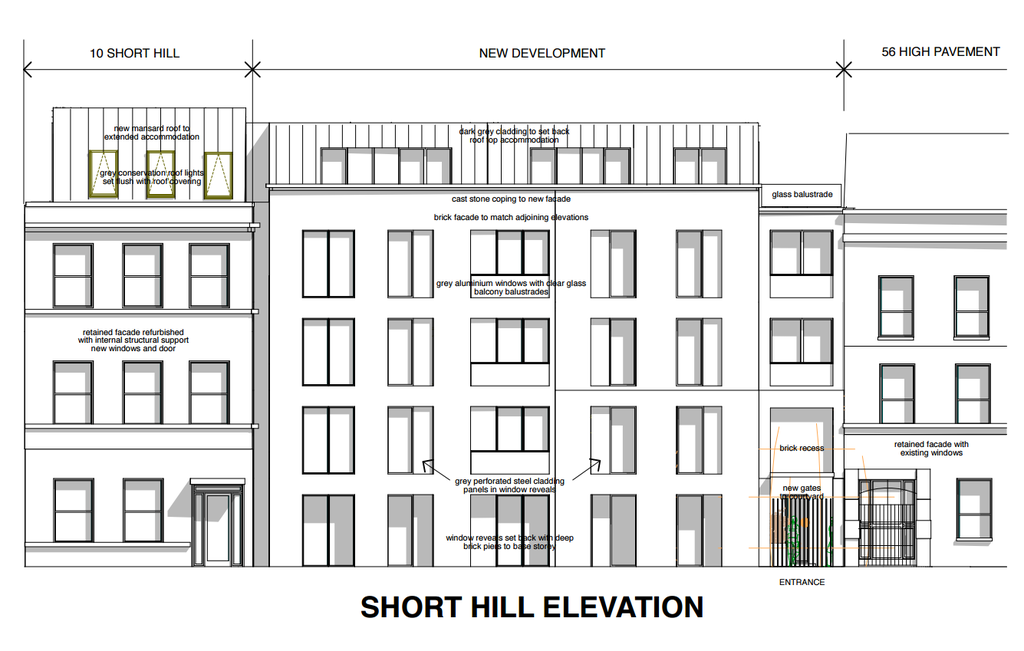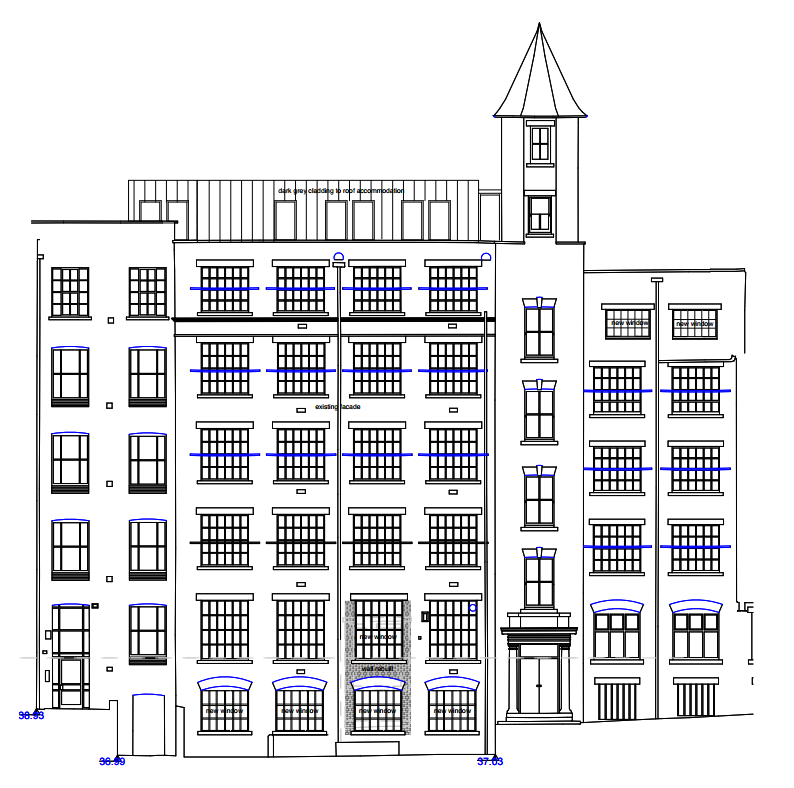 You can view as to where the development is on my Nottingham Interactive Development Map: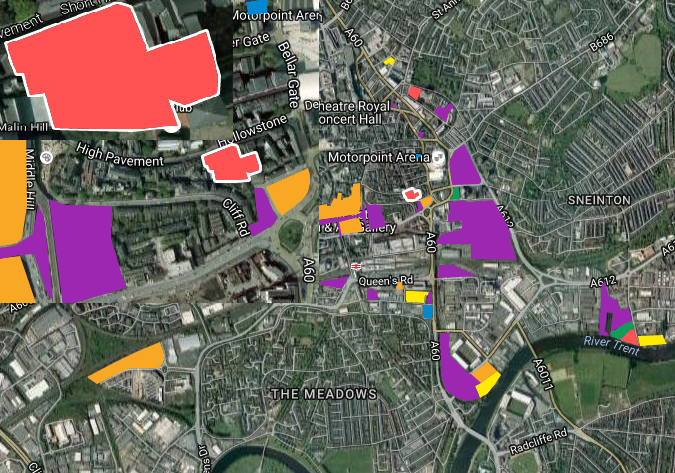 I have combined a render of the Former Shell site with Trivett Square to give an idea as to what the future skyline will look from this area: