Height - 19m / 62ft
Floors - 6
Space - 198 residential units
Use - Student / Residential
Architects - GMA Architecture
Developer - Globalcove Ltd
Expected Completion - Summer 2017
Rising to the north east of the city, 31 Curzon Street is the latest student accommodation development in Nottingham bringing housing 198 units, ridding the area of abandoned warehouse units. Sitting between St Marks Street, Curzon Street and Curzon Place, the development is just one of many plots which will accommodate the overall block.
The final design will be clad in a dark red brick which is designed to compliment and revive the former brick builds which sat upon the site many years ago. This will help to add a warmer and richer feel to the currently deprived area as opposed to the lighter pinky-red brick in earlier stages of the design which may have given off a budgeted impression. Green copper cladding will swarm around some of the windows which protrude and break up the main facade as well as enhancing the vertical emphasis provided by the slender rising windows.
The roof terrace will also be externally constructed using the green copper cladding, which sets back forming a defined crown.
Shrubbery and a low-set metal ribbed fence is to wrap around the ground floor making a large enough impact to feel welcoming, enhancing the street scene whilst not too large to to make the streetscape feel neglected and the development inwards facing.
Facing the former Staples store to the west are two blank walls on both St Mark Street and Curzon Place, paving the way for future developments of the neighbouring plots such as the recently proposed 6 storey 12-14 St Marks Street.
Despite not setting to the heights of the neighbouring Litmus building, 31 Curzon Street is helping to pave the way for quality development to this side of the city, creating a subtle transition from the suburbs to the cities planned 'tall building zone' of Eastside. At 6 storey tall, respectable density is still provided, forming a new neighbourhood and expansion of the city, replacing old warehouse stock with thriving populated streets.
Render before brick work was revised: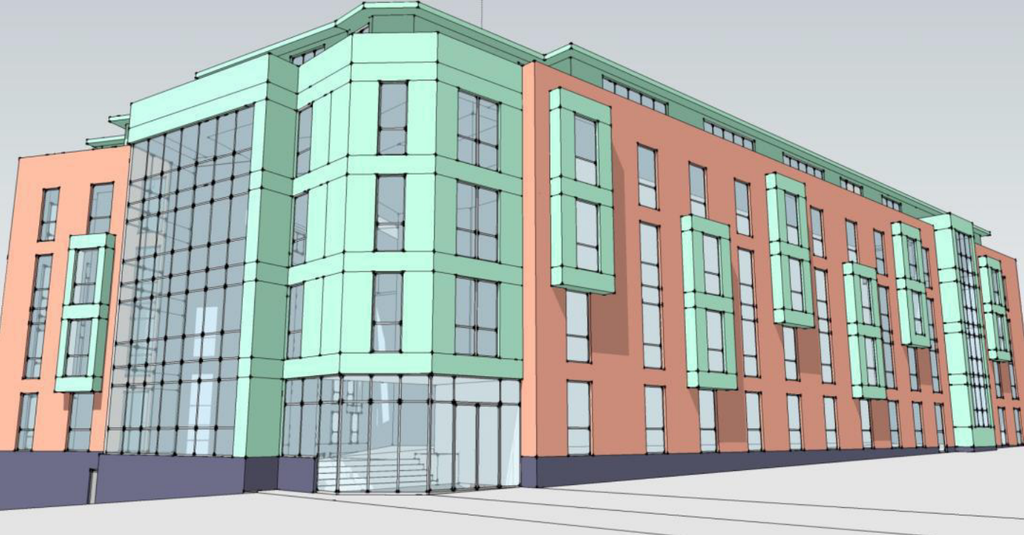 #Massing Diagrams
Curzon Street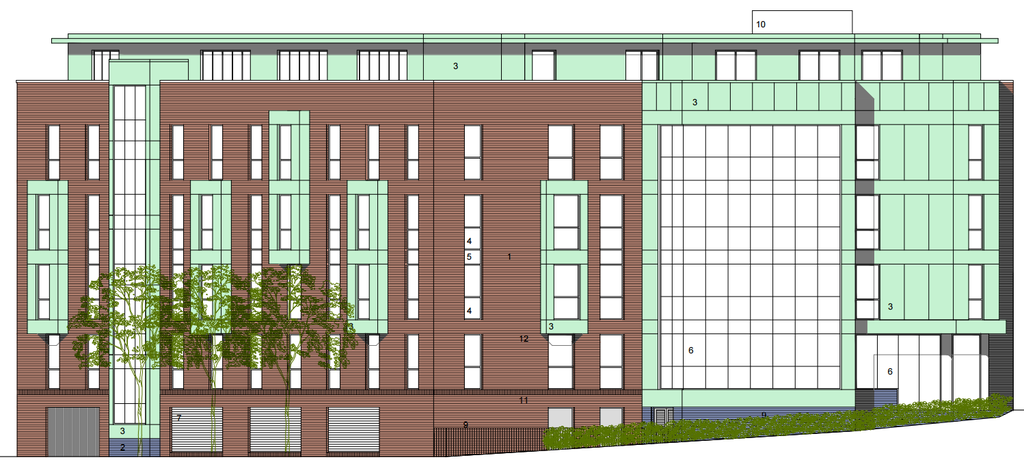 St Marks Street

View from Staples site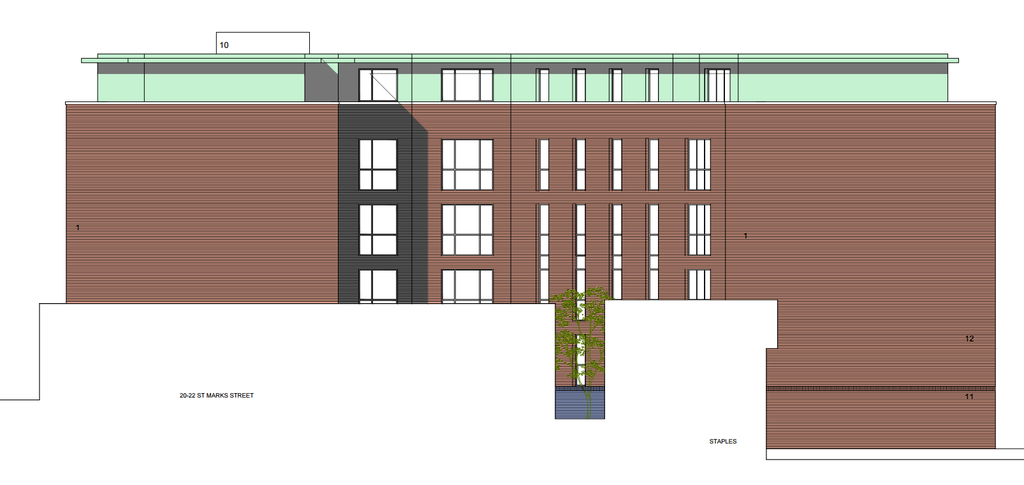 #31 Curzon Street and 12-14 St Marks Street
A combined edit of massing diagrams from both of the projects planning applications, stitched together by me:

#Interactive Development Map
You can view as to where the development is on my Nottingham Interactive Development Map: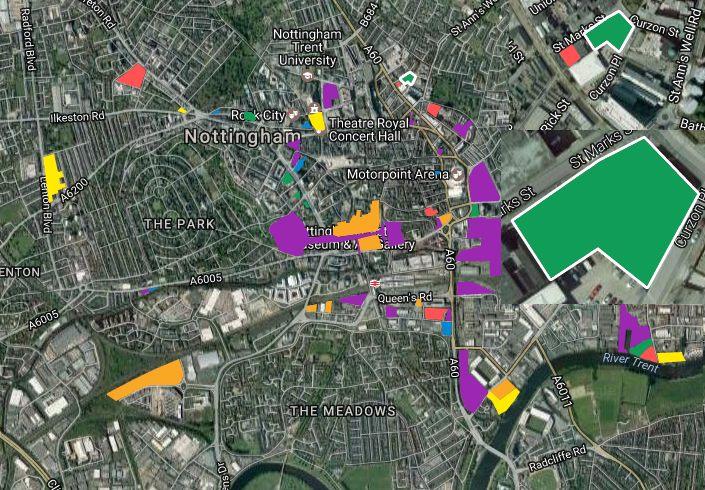 #Construction Photo Update
Construction has begun, with the below and ground floor structure rising on St Mark Street making its way around forming two floors on Curzon Street, which will eventually wrap around onto Curzon place forming the footprint. It appears that a tower crane won't be require to build this development.
Photo taken by me of the current progress: