Height - 26m / 85ft
Floors - 9
Space - 437 residential units
Use - Student / Residential
Architects - Corstorphine + Wright
Developer - Fusion Students
Website - http://www.fusionstudents.co.uk/nottingham/
Expected Completion - 2017
Nova is Nottinghams latest student development designed with luxury specification in mind which includes a 24 hour concierge; a very rare addition for UK student builds. Spanning over 400 units, the development consist of a refurbished Grade 2 listed building known as Talbot House, both internally and externally with a new glass cladded crown, ridding the previous faux tile roof. The new building fronts two streets on either side of the block with the upper floor setting back which are also cladded in glass to give off a lighter feel.
Fronting the listed building is a contemporary designed entrance with a glass curtain spanning six storeys frames in a metal shell which angles outwards both horizontally and vertically creating a striking contrast. The vertically lined metal cladding is a deep brown which yet again contrast greatly with Talbot House whilst complimenting its neighbouring brick builds. These sections also display a strong vertical emphasis which help to balance out the long horizontal stretch on the Wollaton Street side.The initial design was for the metal cladding to be of a lighter shade with the brick being a dark brown, however later on in the design process it became clear that this was too overbearing for such a tight street canyon. A lighter sandstone shaded brick was then decided upon, which respects Nottinghams history as a city which sits upon such stone, whilst the dark brown metallic panels create contrast, depth and interest as they protrude out towards the street.
With a completion date penned for the new student calendar later on this year, Nova appears to be right on track. The tightly packed blocks are welcome in expanding the ever-densifying cityscape of Nottingham, whilst respecting its surroundings and maintaining the history of the city with character. A relatively simple design, in the right location, that works.
#Renders
Talbot Street displaying the restored Talbot House with the new build: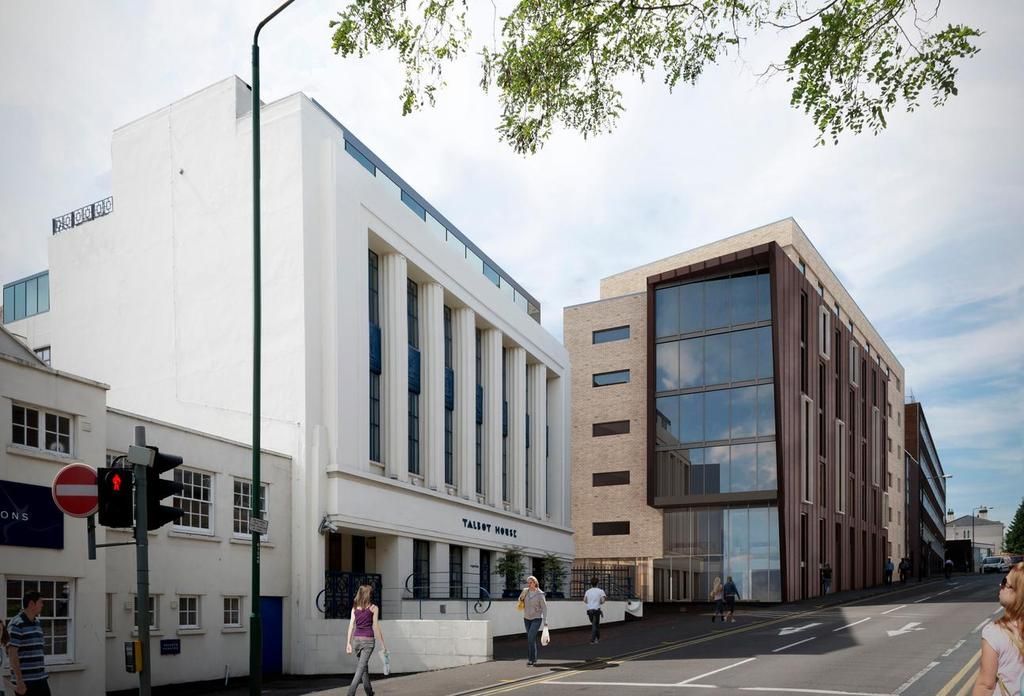 The view down Wollaton Street:
#Massing Diagram
Wollaton Street Elevations:

#Video
#Construction Update
Photos taken by me