Height - 28m / 92ft
Floors - 8
Space - 101 Residential Units
Use - Residential + Retail
Architects - Franklin Ellis Architects
Developer - Emma Property Management
The recently approved One Brook Street will convert the unoccupied office/industrial brutalist build into 101 luxury apartments over 8 storeys, whilst retail is to flank Brook Street itself. Despite the high density of the area, it is fairly lifeless. A lack of street interaction and abandoned buildings make for an unpleasant streetscape. The Bendigo Building, as named by the architects, will add much needed life to the area, filling the void with further units as well as retail which will lead to an increase in pedestrian activity.
The conversion process to excel the modern residential market is quite extensive with the facade being stripped back to the structure, the centre of the building will be deconstructed to form an internal landscaped courtyard for residents along with floors being implemented towards the top to form a more filled out design with a bolder presence.
Large expanses of glass curtain walling indented into the facade helps to break up the build, whilst the bronze cladding adds warmth to the currently deprived and dull area. The white cladding contrasts against the bronze in a complimentary manner, whilst forming a seamless transition between itself and the neighbouring Marco Island and the Telephone Exchange tower. The facade itself gives the appearance of an external floating frame separate to the structure itself, aiding the light appearance of the build of which is currently a heavy, faceless mass. Cornering Cowan and Bath Street is a 2 storey block floating above the building below, playing with with the design features, which will give The Bendigo Building an identity, anchoring its presence.
One Brook Street is a daring project awaiting to be brought to life, it is a rare opportunity for a former industrial unit to have an extensive refurbishment, much less so than the usual historic Victorian buildings. With the improved density and scale partnered with retail units, a sense of depth will be added to this area of the city as life will flow further through it. An integrated extension of the city this will begin.
Brook Street side render: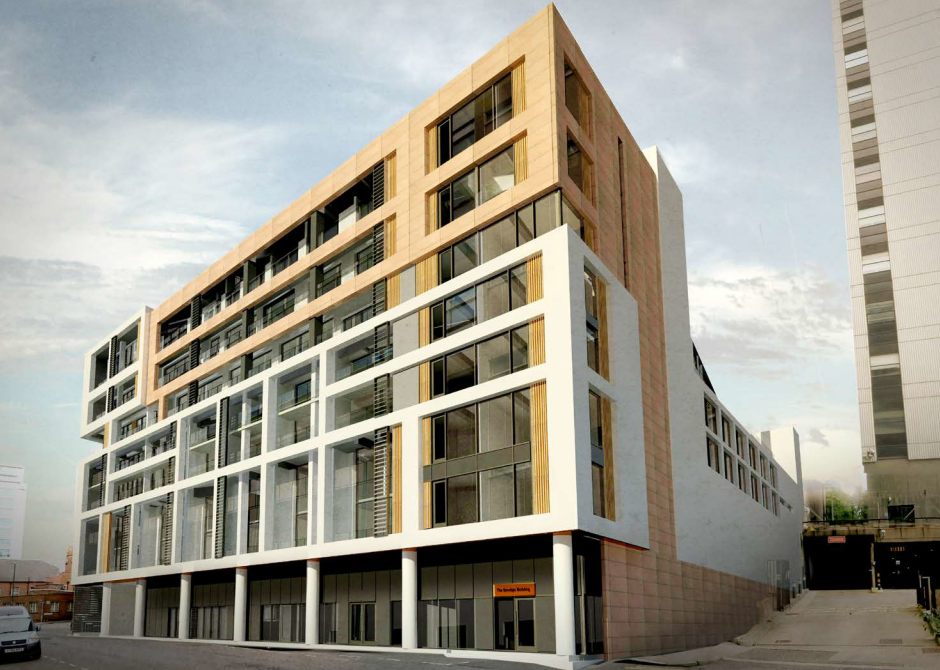 #The Site
The current view from Brook Street: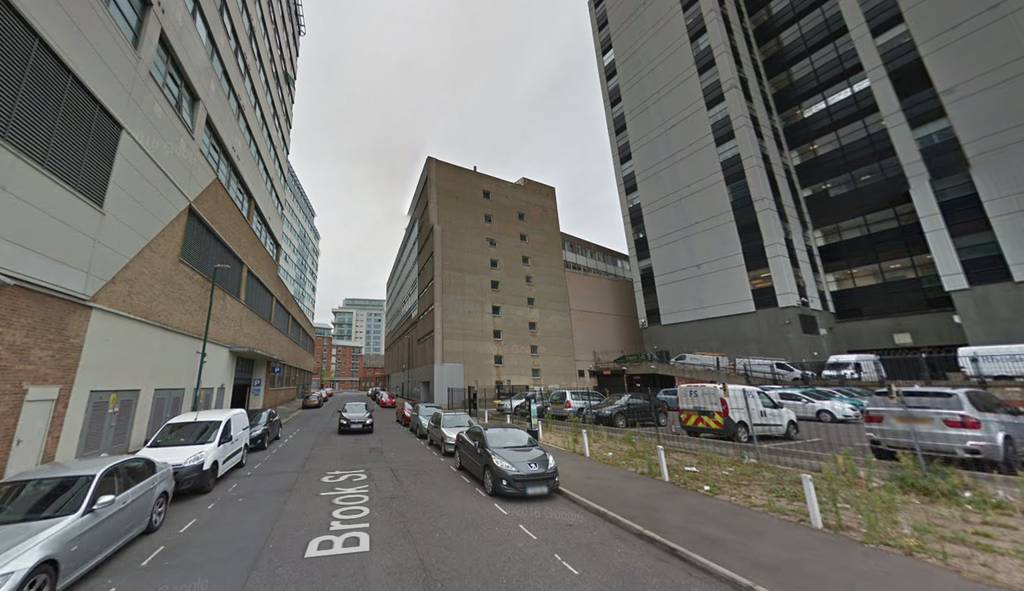 The current view from Bath Street: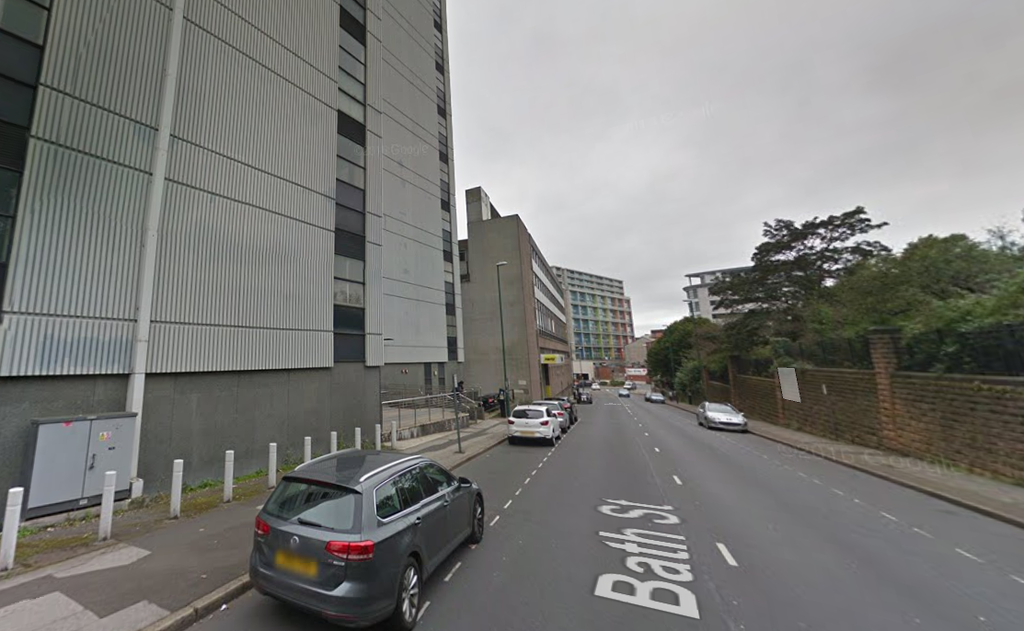 As viewed from St Ann's Well Road of the Bath/Cowan Street faces:
#Renders
Bath Street: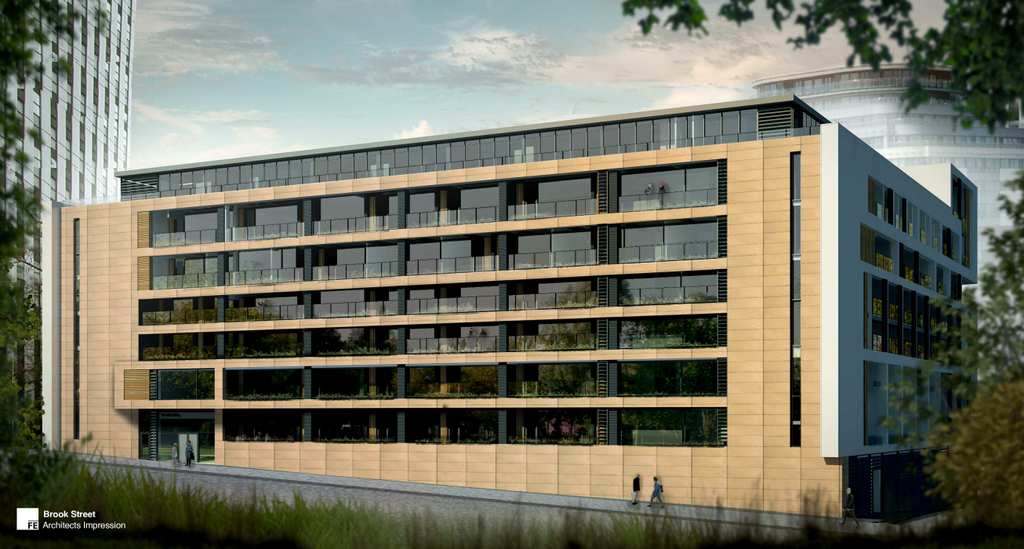 Interior Courtyard Perspective: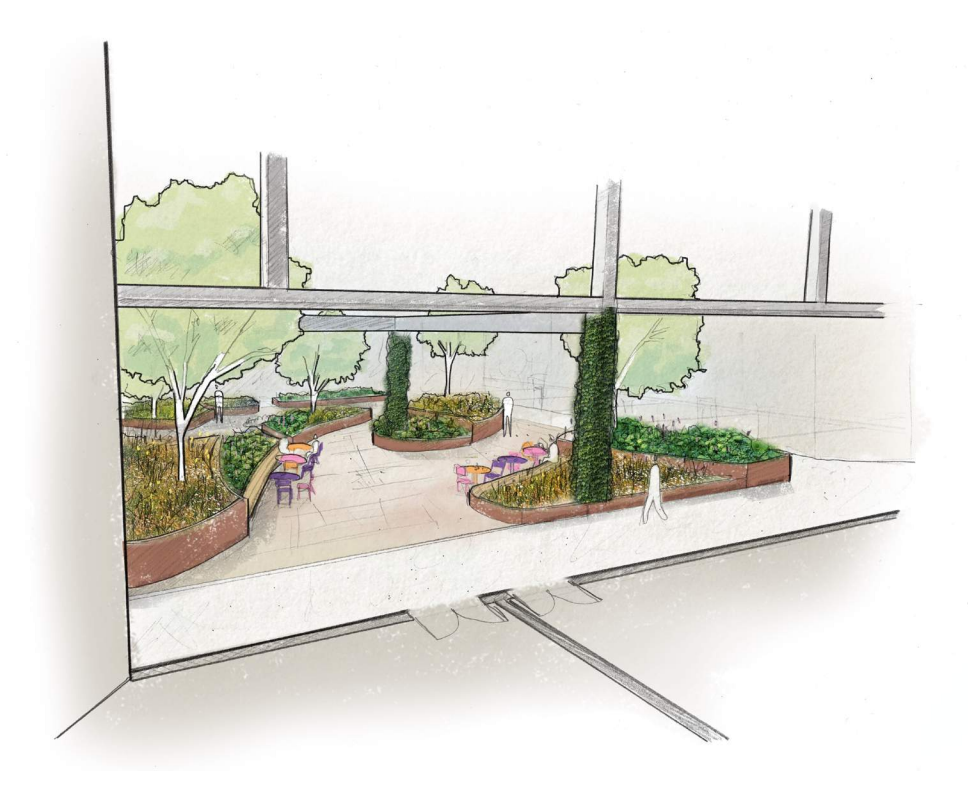 Before:
After: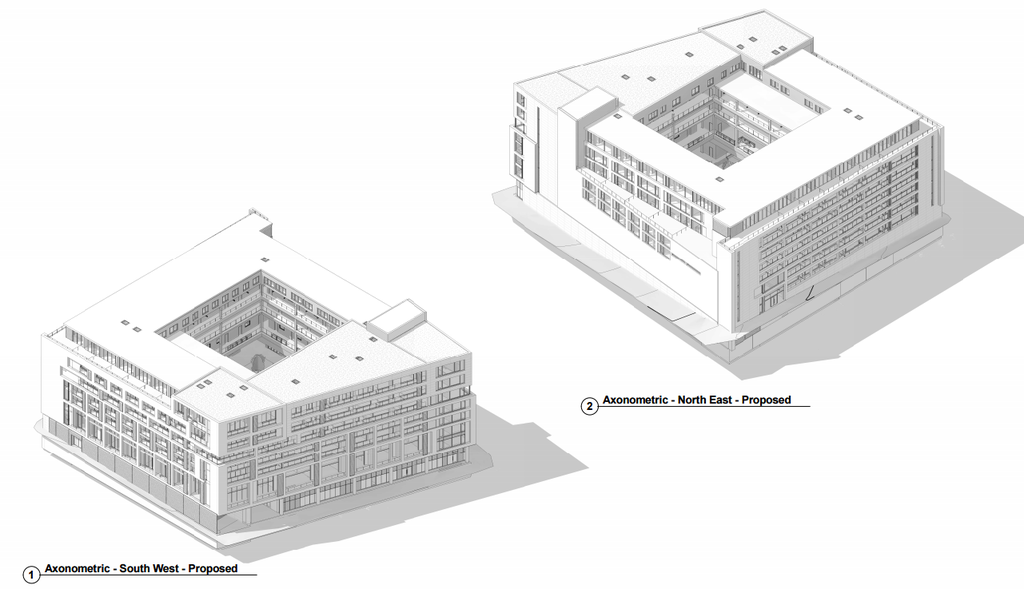 #Massing Diagrams
Before: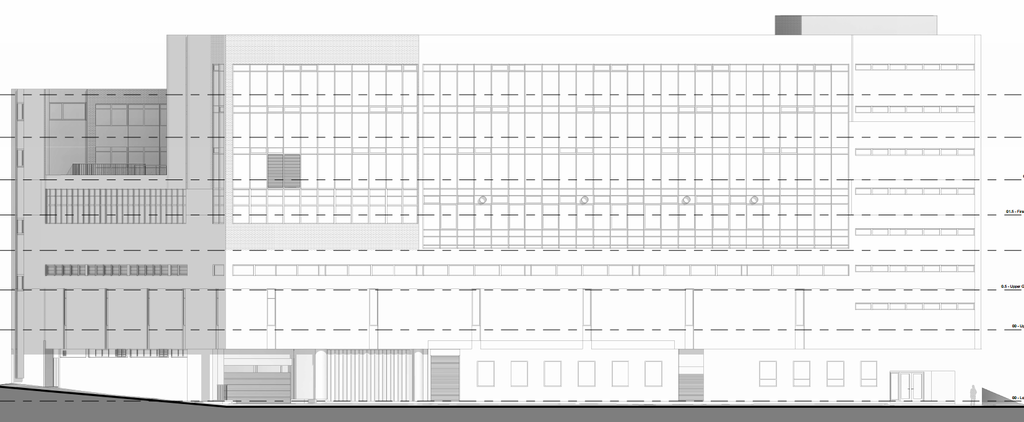 After: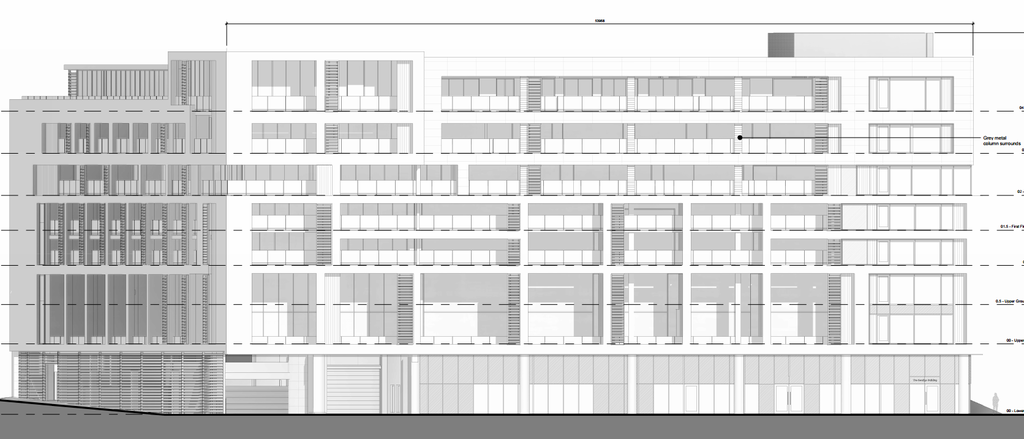 #Interactive Development Map
You can view as to where the development is on my Nottingham Interactive Development Map:
#View point
Bath/Cowan Street: