Cost - £30million
Use - Tourist Attraction / Museum
Website - http://www.nottinghamcastletrust.org/
Expected Completion Date - 2020
Nottingham castle is to receive £14million from the Heritage Lottery Fund towards the £30million revamp which is expected to be completed in 2020.
The development of Nottingham castle will include the following:
A glass lift inside the castle cliff

The opening up of unexplored medieval caves underneath the castle and the city centre

A new Visitors Centre

An interactive Robin Hood Gallery with the inclusion of Little John, The Sheriff and The King

Remodelling of the castle grounds

Further restoration of the castle, Brewery Yard Cottages and gatehouse

A castle terraced restaurant

Remodelling of the galleries within the castle building including a new Rebellion gallery

Live acts within the castle grounds all year round
The remaining funding will come from local donations, council tax and investors.
##Artistic Map
##The New Visitor Centre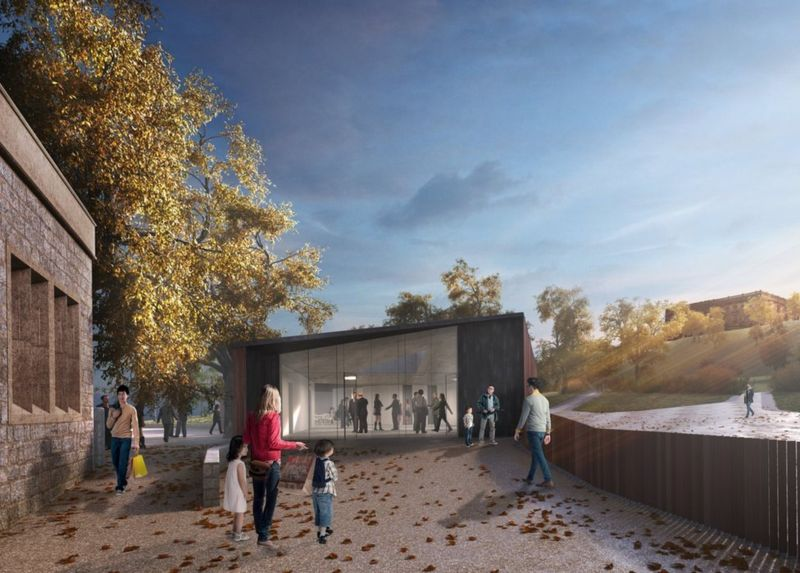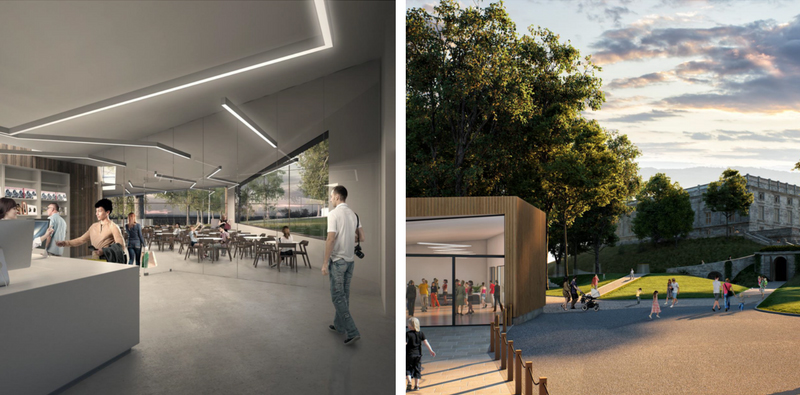 ##The Robin Hood Interactive Gallery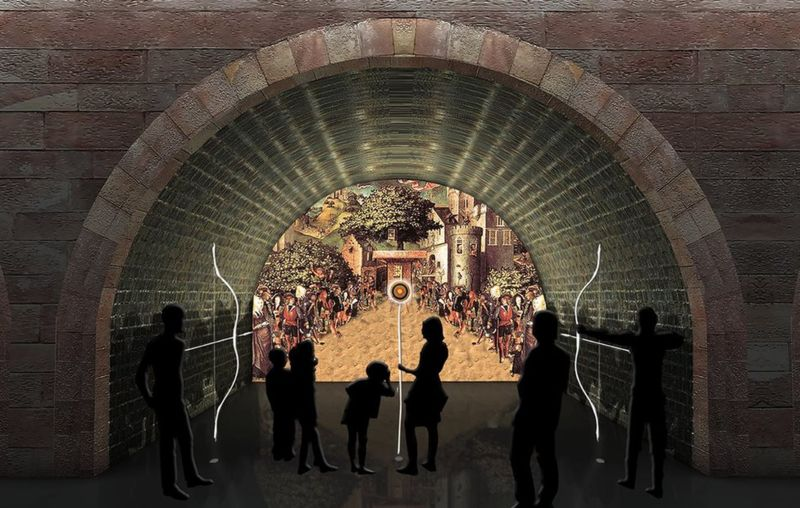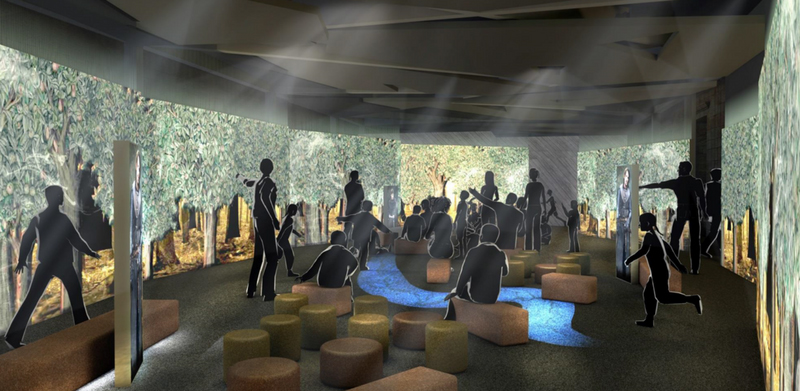 ##The castle galleries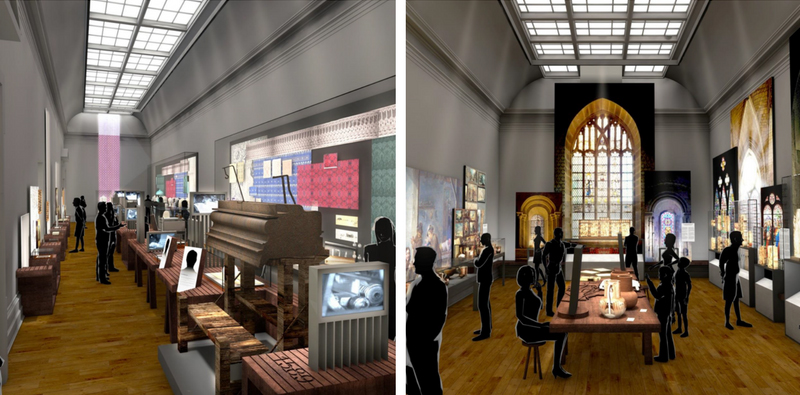 ##A map of the current discovered caves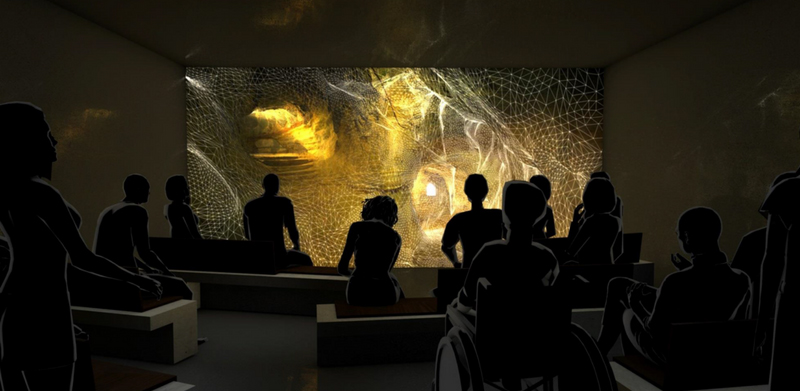 The news was announced by Nottinghams official Robin Hood, Tim Pollard: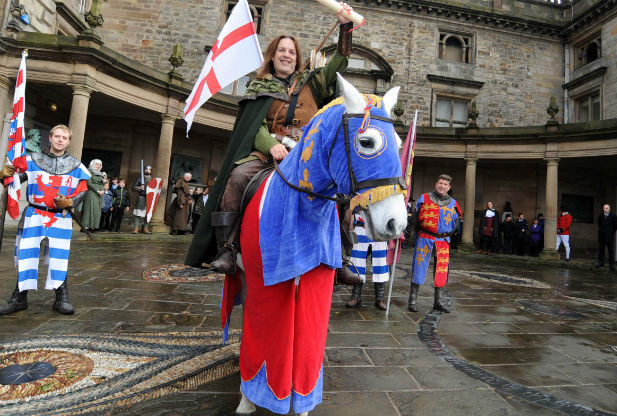 You can view as to where the development is on my Nottingham Interactive Development Map: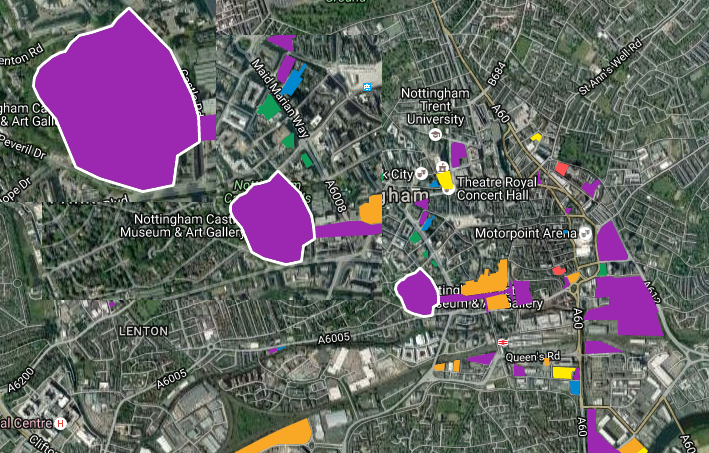 ##View Point
A blurry view of the castle looming over the city in the distance (in brown towards the right) as viewed from the future city park which is to replace a 4 lane road known as Colin Street:

If anyone is interested in donating, please visit http://www.nottinghamcastletrust.org/ who will be the operator of the future tourist destination.