Use - Education
Developer - Nottingham City Council in partnership with the Institute
Architect - Alan Joyce Architects
Website - http://confetti.ac.uk/
Expected Completion - 2019
As part of a £426million grant from the government for the Nottingham region, Confetti Institute of Creative College specialising in music, film and computer entertainment is to receive funding for the redevelopment and expansion of the media skills hub.
As part of the plans, a 7 storey build will replace an outdated 2 storey block. The facade will consist of rustic metallic panels with varying shades dark grey brick over multiple levels, complimenting it's surrounding brick neighbours, acting as a further expansion to the Lace Market. Despite the relatively low floor count, the tall floor-ceiling heights will boost it skywards, dominating the initial area which is currently littered by boarded up two storey low-rises.
The pedestrianisation of Convent Street is also proposed for the overall scheme, giving the development a less of a 'back alley' feel. Trees will line the street along with benches giving the area and students a chance for people to take a sit and relax, rather than having to scurry across the busy roads, moving out the way for a tight squeeze with oncoming traffic.
Overall, this development is much welcomed, providing a much needed boost to this area of the city connecting the main core to the 'high-rise' Eastside. Improvements to the streetscape with both the build and pedestrianisation will help promote the area for further developments. With Nottingham being a large player in the gaming sector, home to Volition (Saints Row) Deep Silver Dambuster Studios / Former Crytek (Homefront, Crysis) as well as the ever popular Warhammer, an expansion upon this will put Nottingham on the map as a hub for CGI entertainment.
The renders below depicted two slightly different designs, almost identical to one another, however with varying window formations.
Renders provided by Notts TV, who are owned by and based within the Institute:
#The Site
Taken from Google Maps: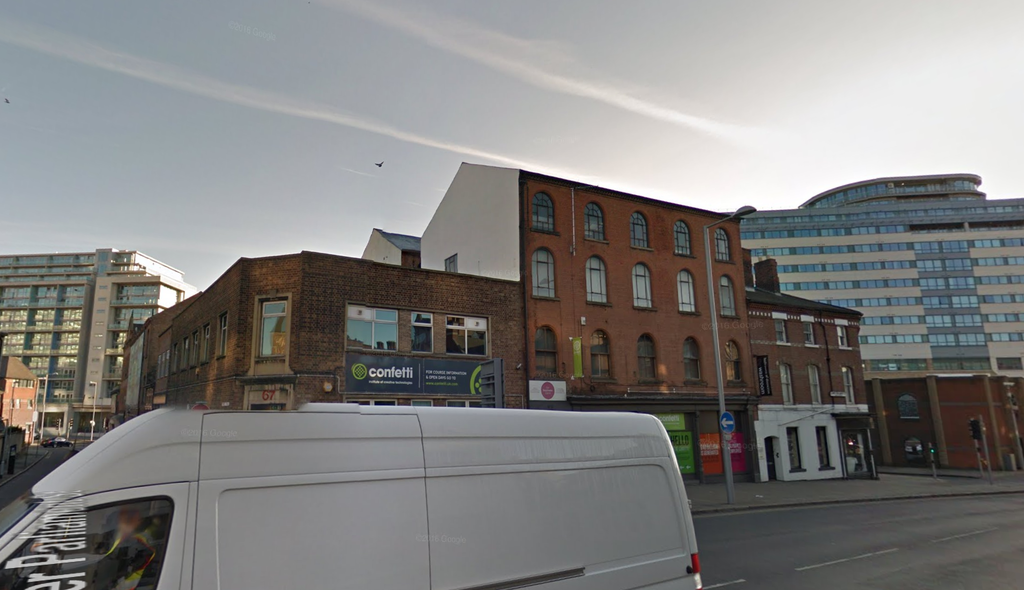 ##Before
Taken from Google Maps:
##After
##Before
Taken from Google Maps:
##After
#Interior Render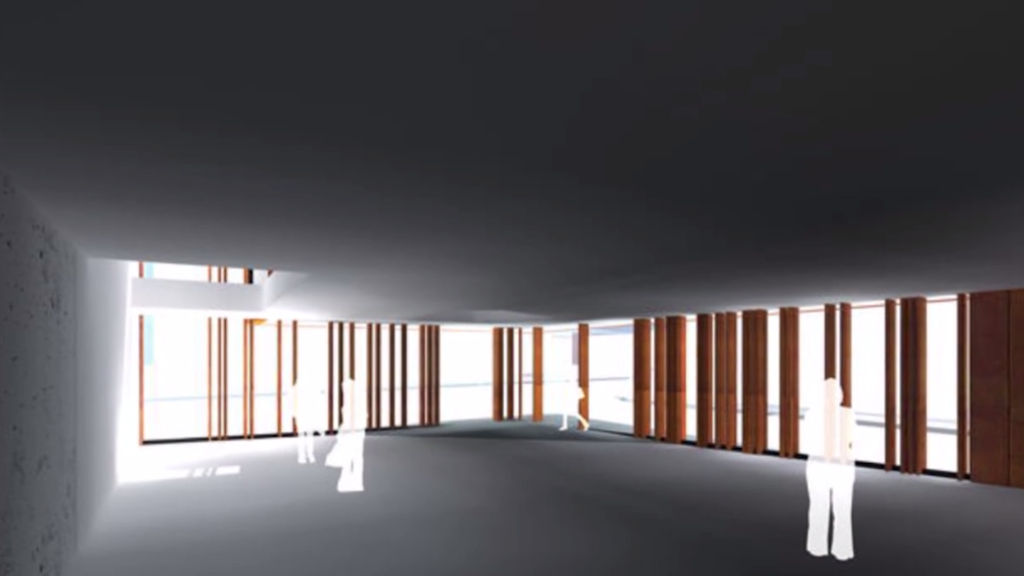 ##Local Skyline Impact