Floors - 5 to 9
Space - 120,000Sqft / 11,100Sqm
Use - Commercial / Office
Developer - Henry Boot
Nottinghams current 30,000Sqft Central Library on Angel Row is to be redeveloped into 120,000Sqft of Grade A offices. As confirmed, developer Henry Boot has won the contract to develop and construct the build which is currently in pre-planning.
Multiple ideas have been put forward, ranging from a complete new build to the current structure being retained and converted with the new build to be built alongside towards the rear. The library may stay or be moved elsewhere permanently. Retail may also front Angel Row on the ground floor creating a flowing fronted streetscape to Maid Marian Way.
With the West End Arcade across the road up for a £40million redevelopment, it is yet to be clear as to whether the library, as rumoured, will be moved into those future plans either before, during or after the redevelopment of the current library site. However, the council have agreed that the library itself will need to be moved, even if temporary until construction is complete.
##Render
This render is a concept released by the council indicating what could be built on site: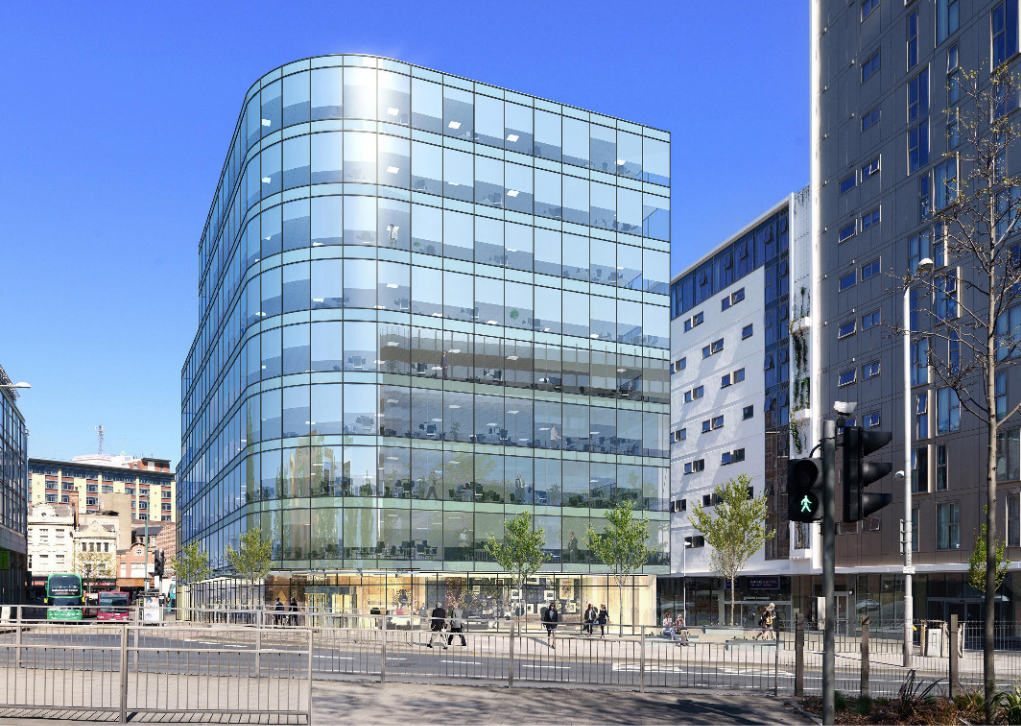 You can view as to where the development is on my Nottingham Interactive Development Map