Macy's in Early Talks to Put an Office Tower Atop Its NYC Flagship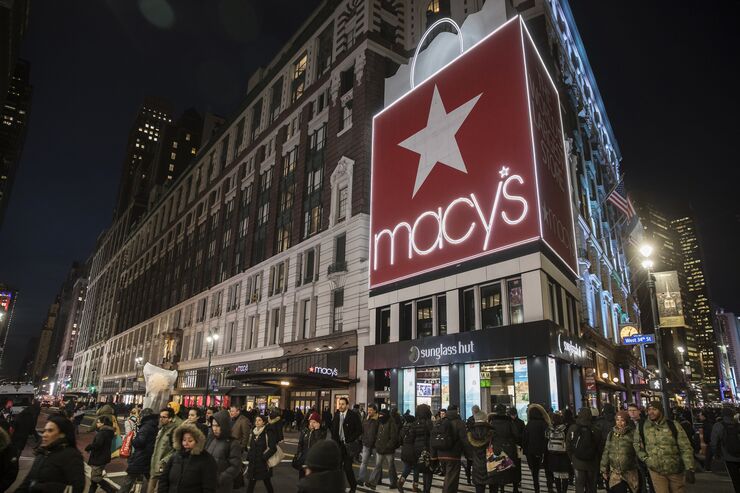 The company has floated plans for a 1.2 million-square-foot (111,500-square-meter) office tower that would be used by other tenants, according to a person with knowledge of the matter. Macy's probably would push for zoning changes around its property to allow for the 800-foot (244-meter) building, which would bring an estimated 6,000 additional people to the area, said the person, who asked not to be identified because the talks are private. The plans are exploratory and may change.

Macy's shares jumped as much as 4.5 percent to $25.76. They were trading at $25.28 at 1:36 p.m. New York time.

A representative for Macy's had no immediate comment. A spokesman for Manhattan Borough President Gale Brewer confirmed that she met with the retailer about its plans late last month.

"Such a major addition of square footage to the area will require major public improvements to the streets and sidewalks that surround the Herald Square neighborhood, and I look forward to Macy's contributions to ensure that this part of Midtown and the Garment Center sees relief," Brewer said in a statement.
======
https://www.bloomberg.com/amp/news/articles/2019-04-24/macy-s-is-in-early-talks-to-build-office-tower-atop-nyc-flagship