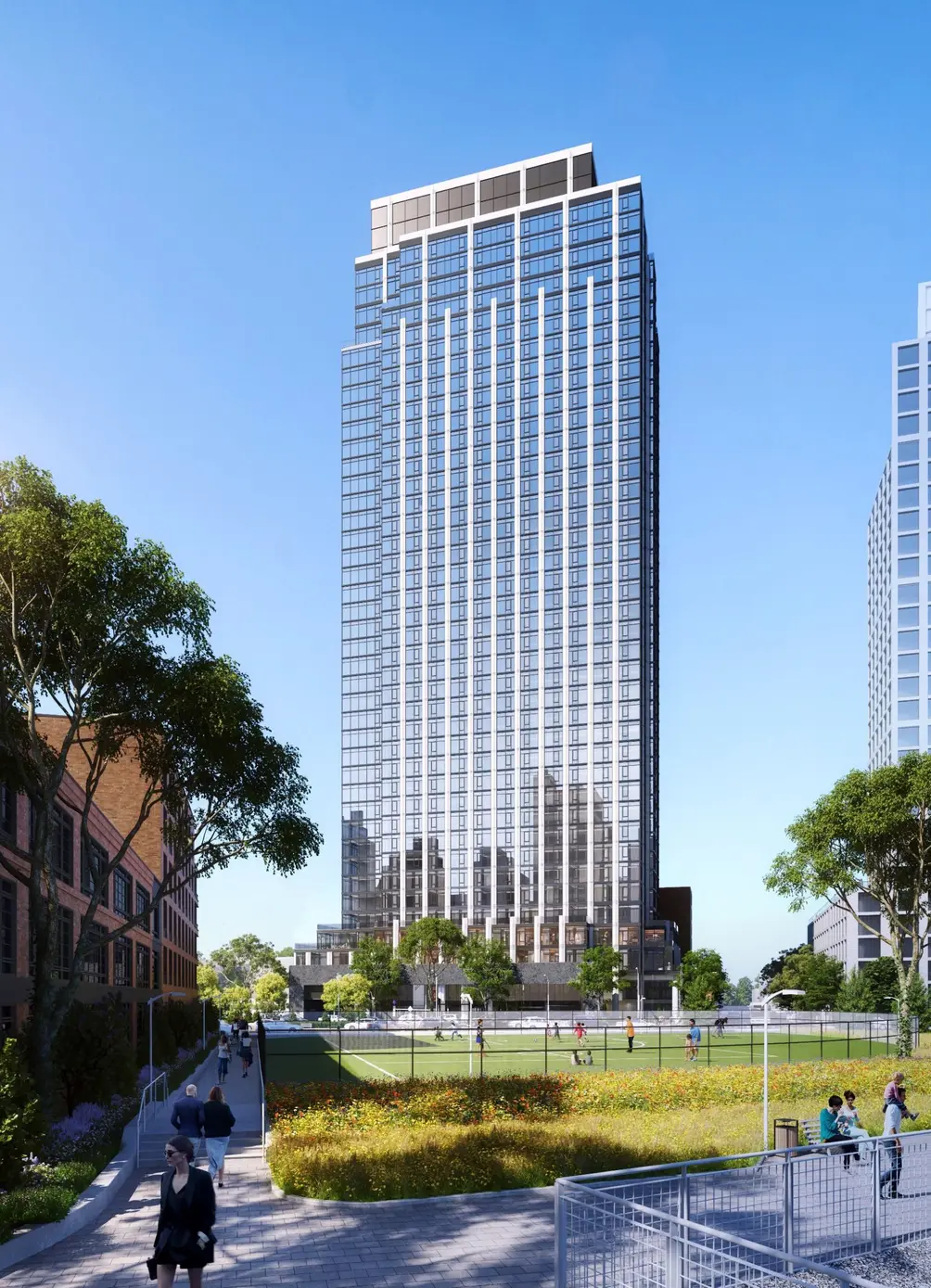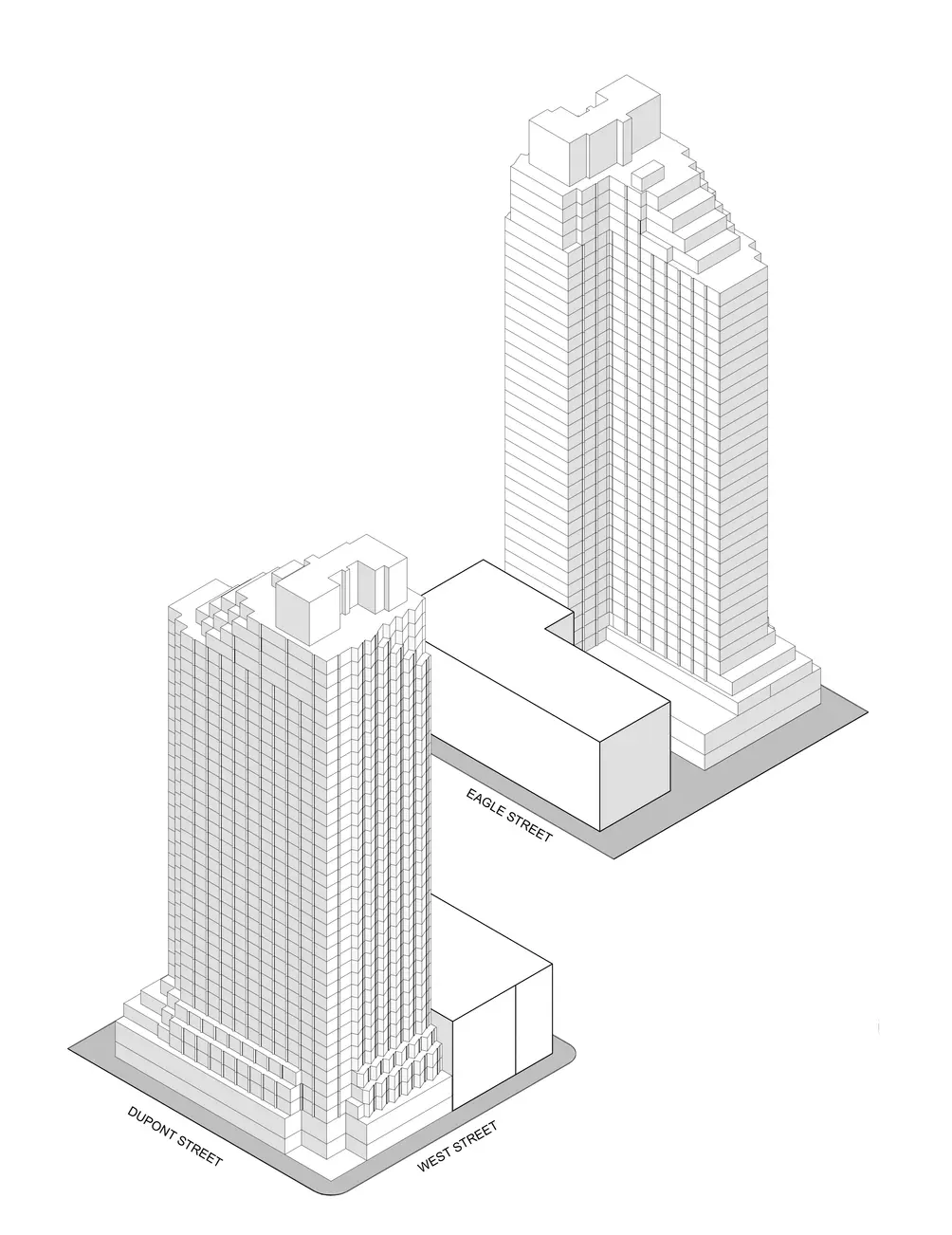 Woah. I never seen this rendering before. This is literally expansive. This is a whole freaking new skyline emerging. The Manhattan skyline will soon be facing another large skyline.
Yeah it's crazy, and less than a decade ago none of this was here. And it just keeps growing and growing.
Credit:
FC
CREDIT:
SocialHermit
Great photos 5BF. This facade treatment is visually compelling when viewed up-close; patterns, texture & color. When viewing Greenpoint Landing from afar; the form factor of this building is equally beautiful. Capital 'A" architecture.
The function of this building clearly has merits too: the large windows, floating in air apartments, the optimal angels for water front views and maximizing natural light. A modern masterpiece.
Lendlease secures $360M loan for 1 Java Street tower in Greenpoint
URBANIZE
This is also called 18 India st