Looks like this glass is going to be very reflective.
@karenhessel We have separate threads for most of the upcoming highrise projects if you prefer to post your own updates. You can find them quickly with the search button.
4/27 http://101010nr.com/maps/dev.asp?DevProjID=Dev05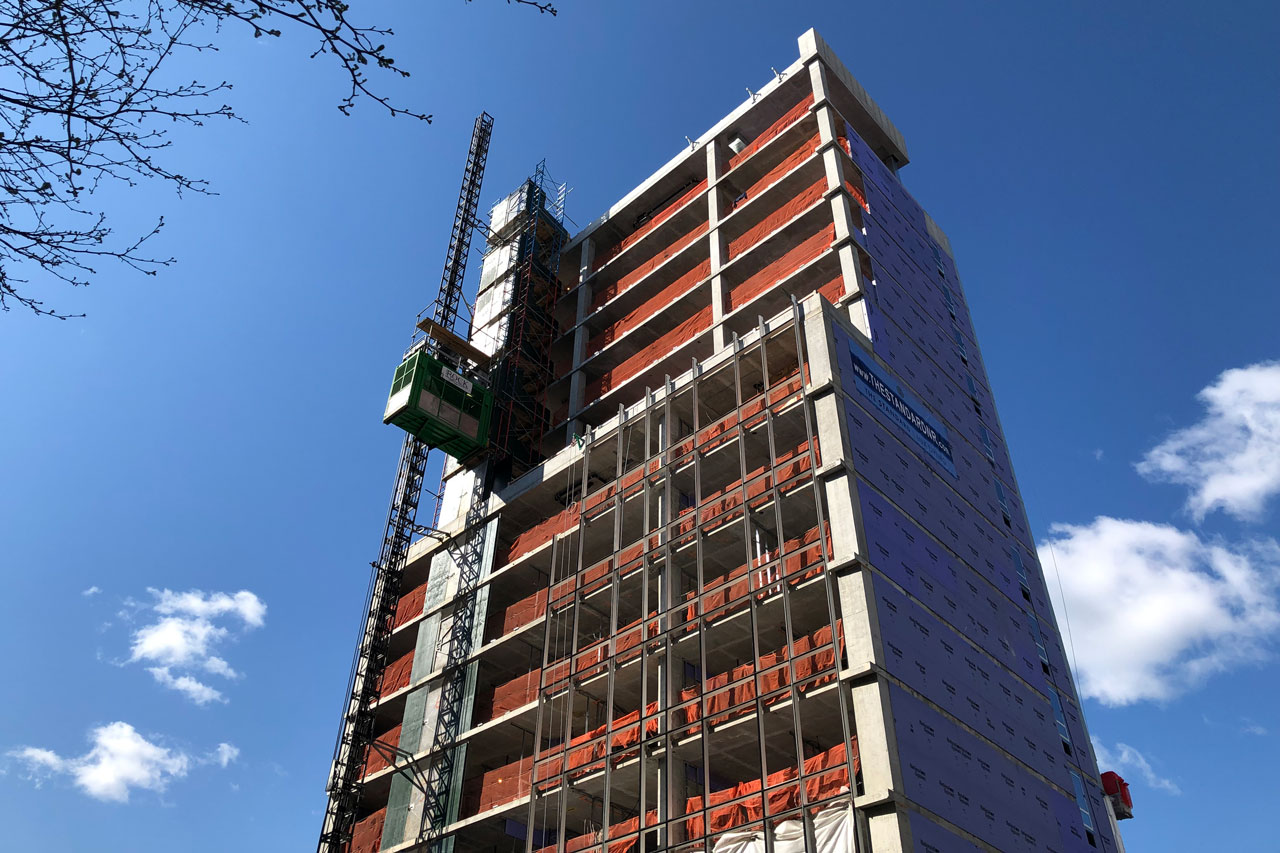 Hi, I'm confused. What do you mean? The 101010nr.com website is my husband and my project. How does that relate to YIMBY? I was posting on YIMBY, also. Is it now redundant? Thank you, Karen
No not at all! I noticed you post here on the forums mostly in the general New Rochelle thread. I was just wondering if you knew these other threads existed. We love your updates, please continue to provide them!
I'm definitely not the first person to catch this but it seems like nobody else got pics before me. Facade work being done today, 5/2/19.
Glass going up on the front…
We took drone footage today of The Standard. It is interesting to see the building in context with it's neighbors - Trump Tower, K building and New Roc City.
They continue to work on the exterior building shell, putting waterproofing coatings (blue) and insulating panels (white). You can see more photos here: http://www.101010nr.com/maps/dev.asp?DevProjID=dev05
some finishing touches going in.
photo by our friends at http://101010nr.com/maps/dev.asp?DevProjID=Dev0