Rendering:
http://cdn.cstatic.net/images/gridfs/5064a4ba85216d797800202b/drwhalf2.jpg
Current Status: Topped Out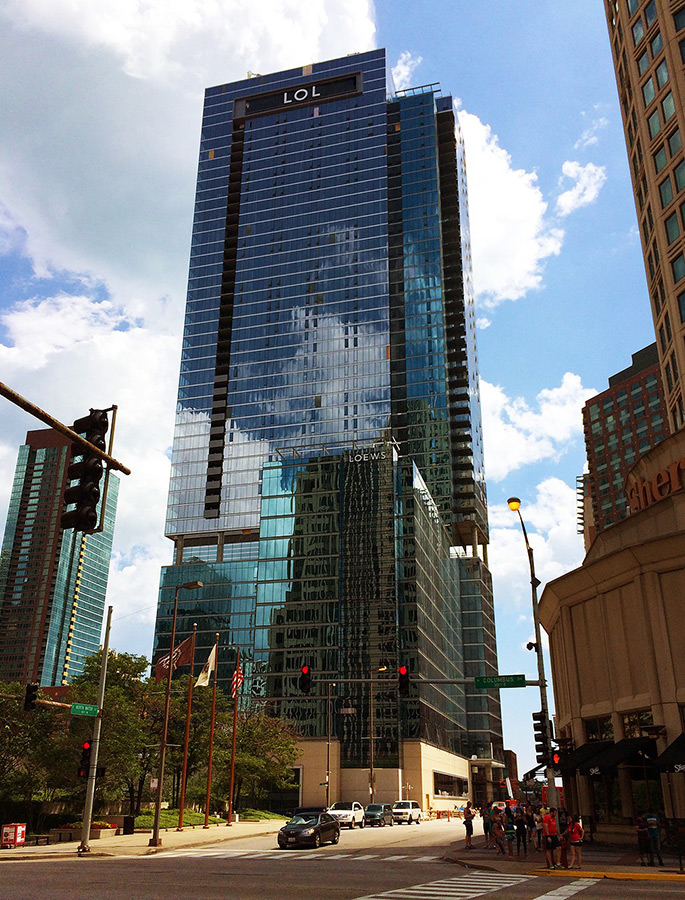 Credit: George @ SSP
A summer's worth of labor has gone into the Solomon Cordwell Buenz-designed Loews Hotel Tower since we last checked in, and it's now at almost exactly half its ultimate 53-story height. The hotel and apartment tower, at 435 N Park Drive near Columbus, Illinois, and the imaginatively-named New Street, is being erected by developer DRW Holdings in partnership with Loews Hotels & Resorts. The hotel function and luxury apartments will divide the building evenly (400 hotel rooms, 398 apartments), and there will be 230 parking spaces, a rooftop deck and pool, retail, and restaurant(s). Among the tallest towers north of the River, this building also has serious braun with a sprawling podium/amenity deck and 12-story step-up to the full tower.
Reference: