Height - 33m / 10 floors
Space - 85 apartments
Use - Residential
Developer - Monk Estates
Architects - Levitate
A new PRS residential development for 'young professionals', the developer has found a new gap in the market due to the abundance of student developments in the city. The build is to sit on the London Road roundabout, next to Magpie Securities proposed head office, which has yet to be revealed.
The low-rise section consist of brick and cast concrete cladding, the brick itself is to compliment the Lace Market warehouses behind, forming a new layer to the streetscape in the foreground.
The 10 storey tower will be wrapped in an ornate lace-inspired interwoven metal frame forming the balconies, the lace also wraps around the bottom of the windows in the low-rise section. The colour of the cladding is designed to compliment the sandstone cliff and towering churches of the Lace Market.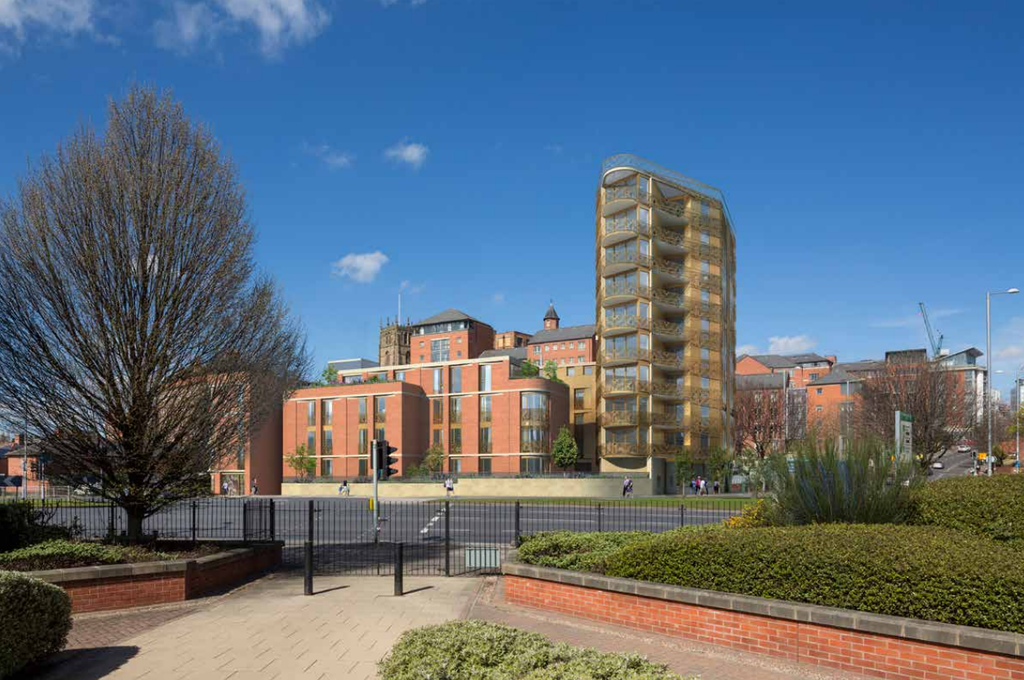 A render down London Road facing the city: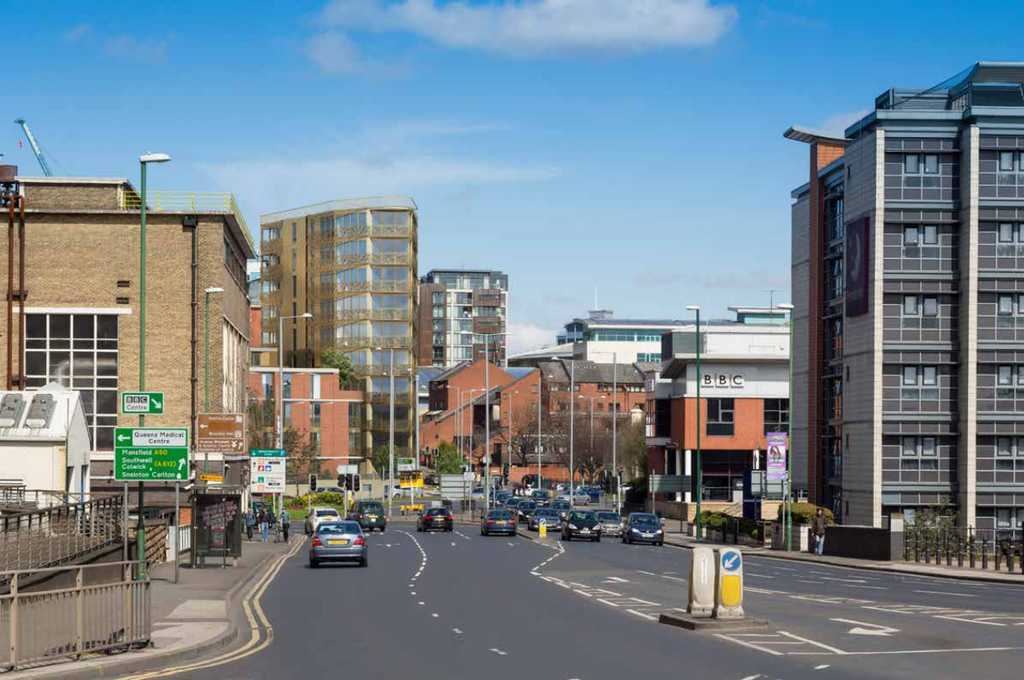 Viewing away from the Lace Market Cliff where the building dominates the area, you can also see the vacant site next door which is to house Magpie Securities head offices: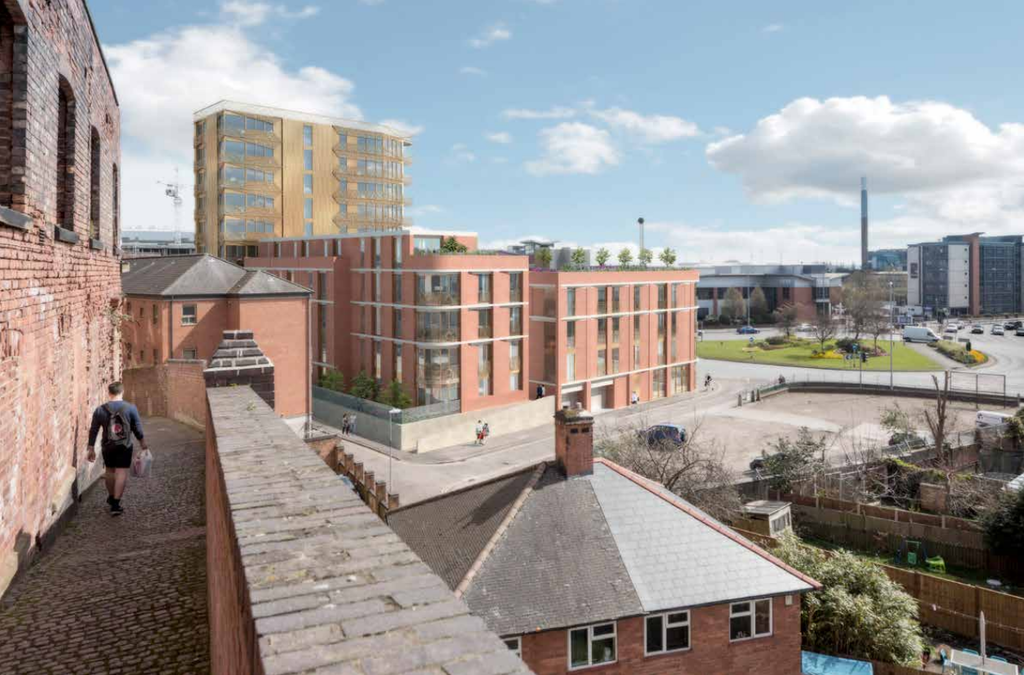 The site, taken by me: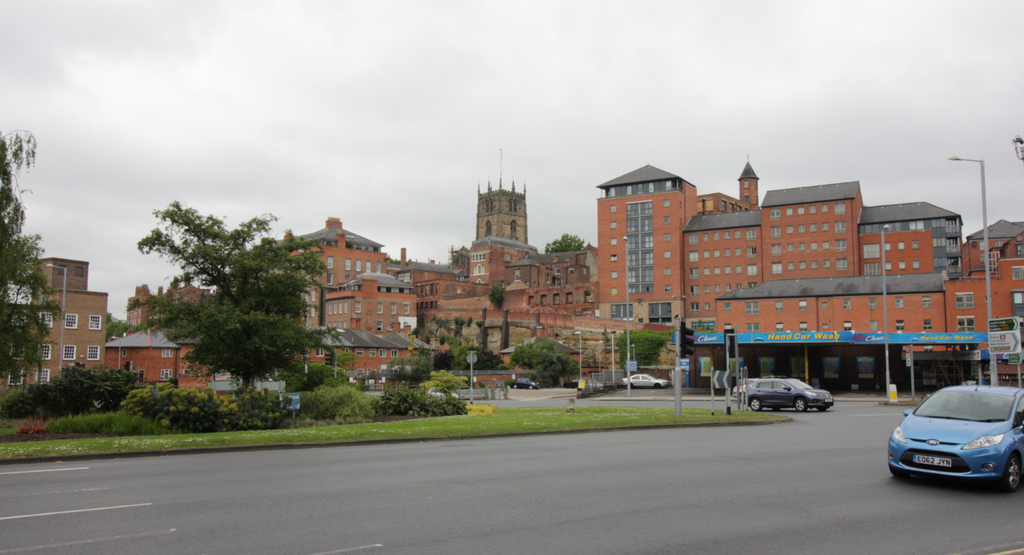 The site from above:
A diagram of the ground plan: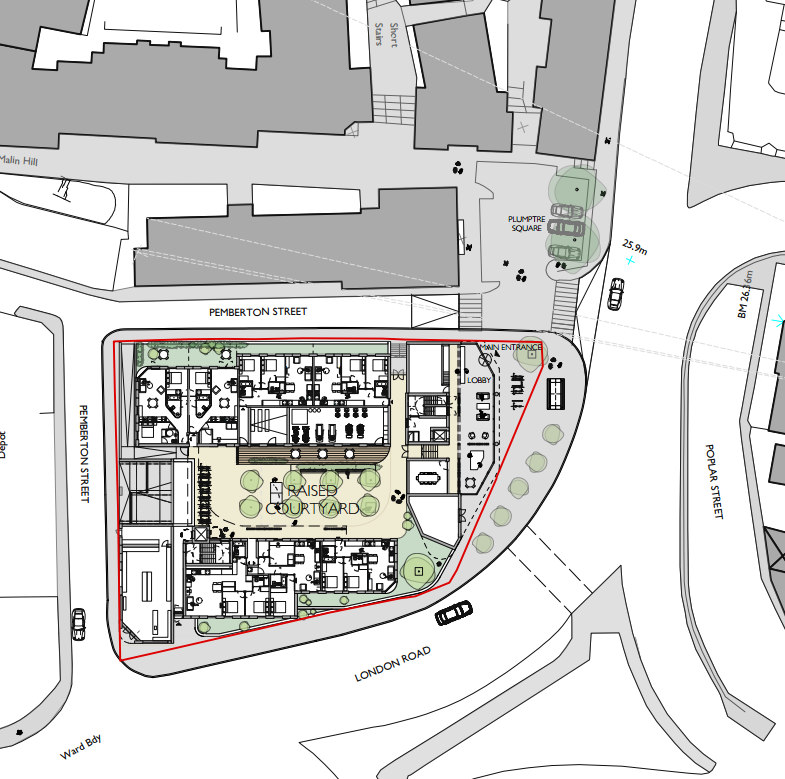 Massing diagrams: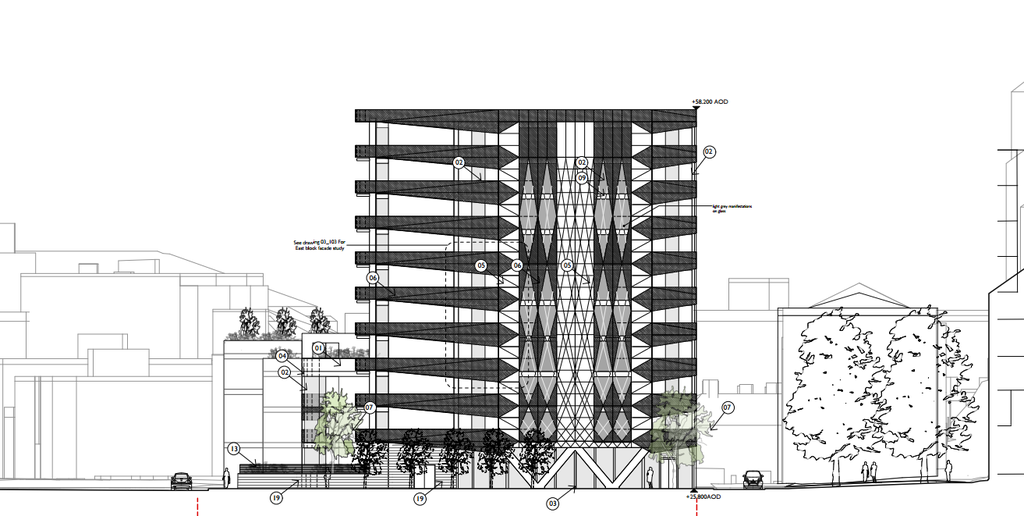 Indicative massing models:
Indicative impact on the skyline (in black):
The cladding inspiration from the Lace Market skyline icons: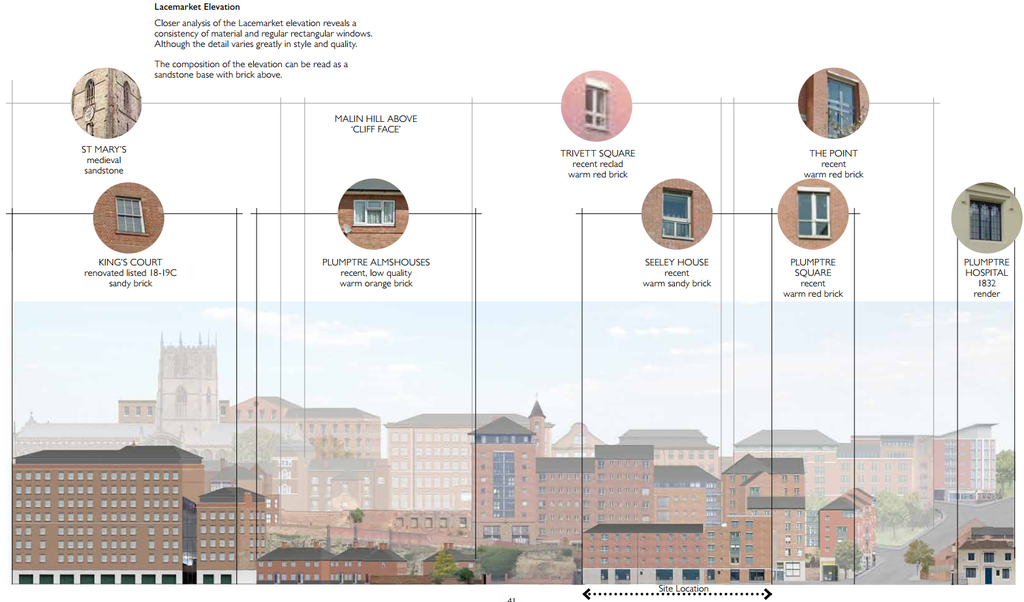 Brick cladding examples, the example on the far right is an indication of the final product:

3D scale models of the towers interwoven cladding: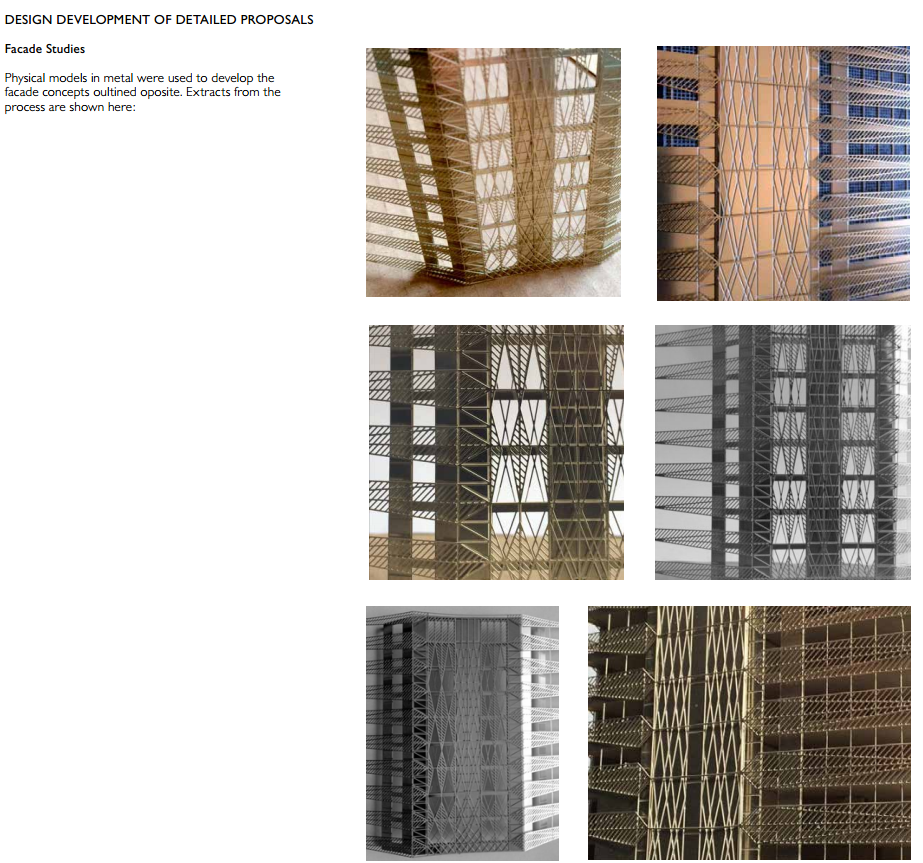 Trivett Square, an office block proposed by Miller Birch to be built behind this site, as shown in red in the below indicative skyline drawing: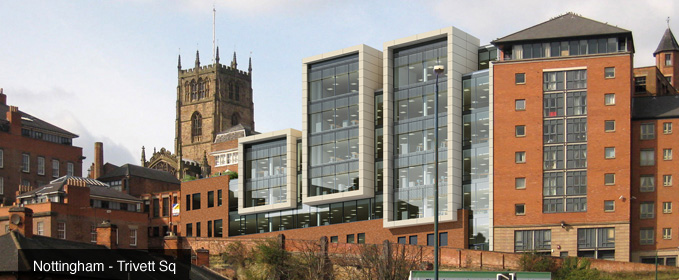 One last render: