Begs the question than… how does Kaufman get his inspiration?
by
ByteForByte
, on Flickr
Pardon me for using your space. Beauty here see. Darkness with lava flows, travels slow. On surface, cracks show - then light glows. There is always need, but also want. (thank you David).
LOL. Less funny is the amount of A.I. that is being employed to write semi-cogent articles these days. 9 times out of 10 when you read something online that has absolutely zero POV it's a pretty good bet it was written by an algoridem'. I've seen software that is auto generating video content…it's pretty scary.
Glad you 'get it'. I assume you are familiar with David in the YIMBY comments section. I am not sure if he is an A.I. bot - I doubt it - but for some reason I find his posts quite enjoyable and poetic. Please pardon me for using your space (thank you 5Bfilms) LOL
I do love how persistent he is. He's basically a permanent fixture to Yimby posts now, that I scroll down to see his comment. It might be a case of a bad translation from another language.
Yes, he is persistent. I don't think it is an 'accidental' translation error: he is a clever prankster with a higher than average command of the english language. That is what I suspect anyway - his comments are sometimes quite coherent, and insightful. I do believe he/she is quite an asset to the forums/comment column - a less wise moderator would have mistakenly banned him long ago…
wild guess from rbrome pic: 75 feet to go; 8 Spruce Street is only 70 feet taller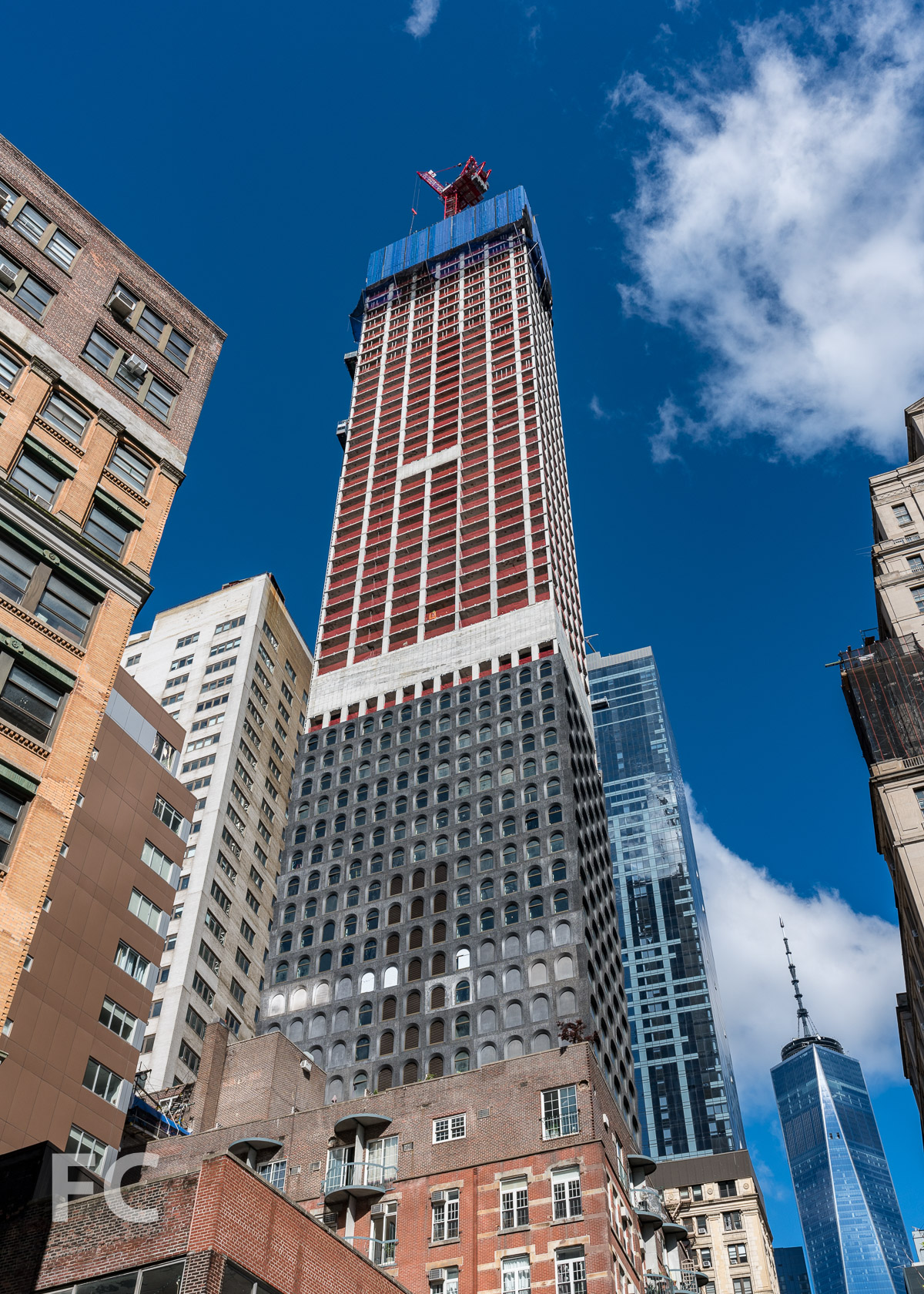 Credit:
FC
This is officially topped out.