Hudson Yard and High Line-190407-95.jpg by Phil Mercer-Kelly, on Flickr
I sat in that same booth in that same diner recently. I can only wonder what the future plans to develop the site that quaint little diner sits on now: it think it is a railroad car. I took some photo of that building across the street with the bulbous windows: they look great, and have plenty of nice tradition brickwork all around the bay window and on the entire facade above. Will post as soon as I get back to my office later today; I promise…
Yes, looking good. Simply stated, the building is attractive, artful, and interesting: that will get my 'good design' seal of approval every time. I take a laymen's approach to evaluating the architectural design; I am not too critical, or sophisticated in my opinions - but do appreciate good design.
https://newyorkyimby.com/2019/05/thomas-heatherwicks-sculptural-windows-going-up-at-515-west-18th-street-in-chelsea.html?fbclid=IwAR1107rX7HrbT2YbHChQS-Tg1uaSZ9xV0JlArn5MMp50XR1dsSZvGA5_Q24![IMG-1979-1|333x500]
(upload://vsVoKYb6eLdMwDmz6HXiuosHJQI.jpeg)
B for British and overdoing it.
'A' for artistry. Any building that rises above the generic, value engineered, expediently constructed box gets a well deserved capital 'A' every time.
Something very unique. Has character, and nothing like it in the city.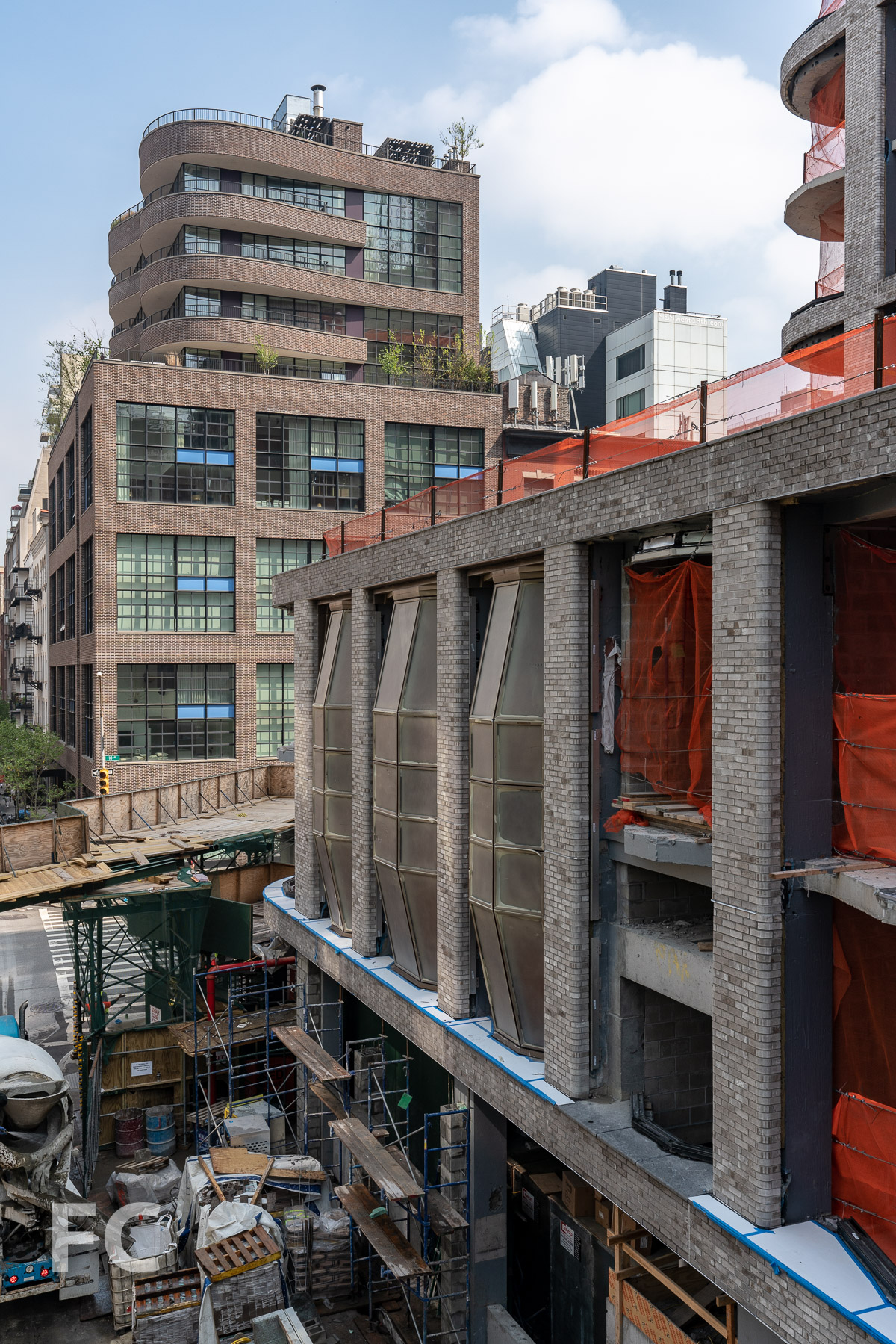 Credit:
FC
Agreed. Those replies made me laugh.
It's a great riff on the downtown industrial aesthetic mastered by Adjmi and Tamarkin.